ENLIGHTEN
NeoStrata Enlighten Pigment Controller
The third step in the Enlighten regimen - Effective anti-aging for the promotion of bright, even skin tone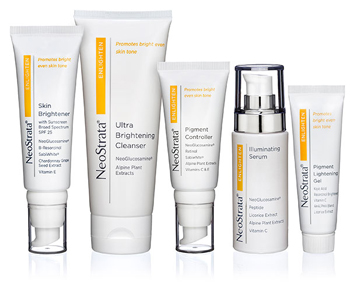 The combination of highly effective and beneficial substances causes increased cell renewal and reduce hyperpigmentation.
with NeoGlucosaminem ™, retinol, SabiWhite ®, Alpine plant extracts and vitamins C and E
To brighten and smooth your skin
This unique product contains the clinically proven technologies for the control of pigmentation and protection against the emergence of new spots.
- NeoGlucosamineTM , retinol and stabilised Vitamin C increase cell turnover and diminish discolouration
- SabiWhite, a proven alternative to prescription strength hydroquinone helps lighten existing pigment and prevent new dark spots from forming
- NeoGlucosamineTM and 7 Alpine Plant Extracts inhibit tyrosinase and melanin production to even skin tone
- Vitamin E protects from further damage
- Optical diffuser brightens skin instantly
size: 30ml
Directions:
Apply after cleanser & Illuminating Serum.
Apply once a day for two weeks then twice daily thereafter as tolerated. Apply sunscreen daily.
AM
1/CLEANSE - Enlighten Ultra Brightening Cleanser
2/PREVENT - Enlighten Illuminating Serum
3/TREAT - Enlighten Pigment Lightening Gel (contains Kojic acid)
4/PROTECT - Enlighten Skin Brightener SPF25
PM
1/CLEANSE - Enlighten Ultra Brightening Cleanser
2/PREVENT - Enlighten Illuminating Serum
3/TREAT - Enlighten Pigment Lightening Gel (contains Kojic acid) OR Enlighten Pigment Controller (contains retinol)
4/HYDRATE - Moisturiser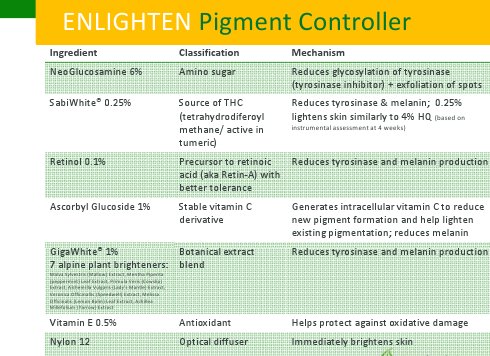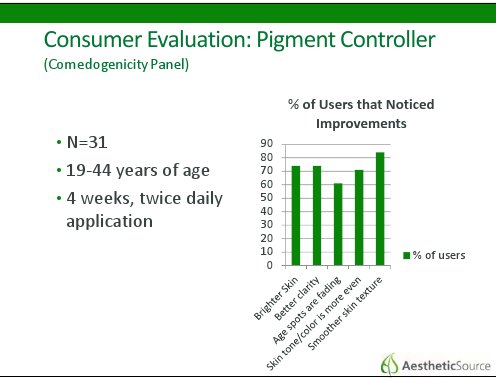 Similar Products You May Like