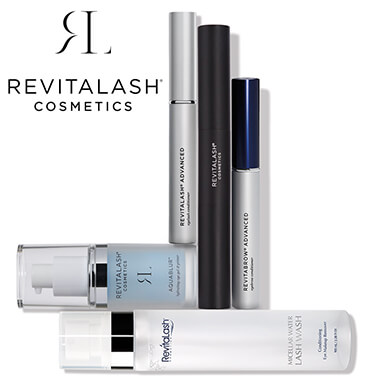 It all began because a husband wanted to give his wife a very special gift...
RevitaLash™ was developed by Dr. Michael Brinkenhoff as a special gift for his wife, Gayle, while she was recovering from breast cancer. Intensive chemotherapy treatments had damaged Gayle's once-beautiful eyelashes, leaving them sparse, breakable and fragile.
After extensive research with a team of talented cosmetic chemists, Dr. Brinkenhoff formulated an eyelash conditioner that, after just a few weeks, gave a renewed look of vitality to Gayle's eyelashes.
Gayle and Michael are committed to donating a portion of the proceeds from RevitaLash™ sales to benefit non-profit breast cancer research and education initiatives.
Since creating RevitaLash & Brow, Athena Cosmetics has created a Mascara, hair shampoo, hair conditioner, Hair Volume Enhancing Foam, AquaBlur Hydrating Eye Gel Primer and a Micellar Water Lash Wash Conditioning Eye Makeup Remover.
Meghan Markle revealed to Allure magazine that she loves Revitalash eyelash serum on her lashes which makes them grow long and thick!