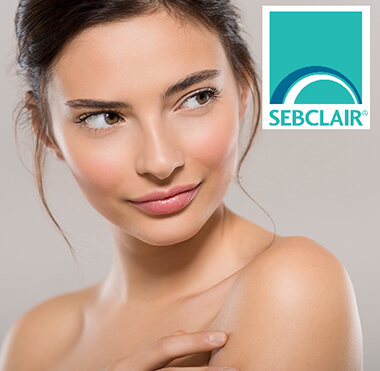 Sebclair - Seborrheic Dermatitis
Sebclair® (aka Promiseb) is a non-steroidal range of clinically proven products specifically designed to manage the signs and symptoms of seborrhoeic dermatitis (SD), which has demonstrated both anti-inflammatory and antifungal properties.
Each product has been specifically formulated to manage the most common symptoms of seborrhoeic dermatitis such as scaling/flaking, reddening, burning and pain in areas with a particularly high concentration of sebaceous glands such as the scalp, eyebrows, forehead, nasolabial folds and trunk, which can all be affected by the condition.

Sebclair is available as a cream and a shampoo.

Click here for Skincare advice to help with Seborrheic Dermatitis.