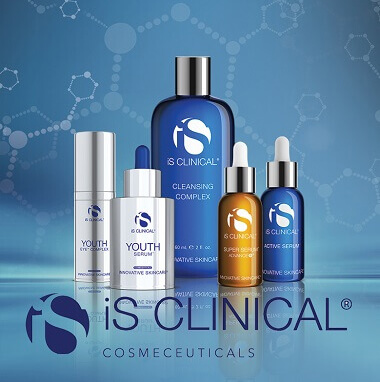 The UK's most luxury clinical brand
is Clinical uses pharmaceutical grade, botanically based ingredients to create cutting edge, extremely effective, clinically proven skincare products that deliver rapid but safe results.
iS Clinical developed by a team of world-renowned pharmacologists and physicians created a line of skincare products that target some of the most challenging skin problems such as acne, rosacea, aging skin, and pigmentation.
iS Clinical offers a complete range of products that cleanse, moisturise, protect and repair, each built around the most advanced research and skincare technology.
Formulated without parabens, sulfates, and other chemicals that cause irritation.
View Click here to view the iS Clinical's skincare product regime builder(pdf)