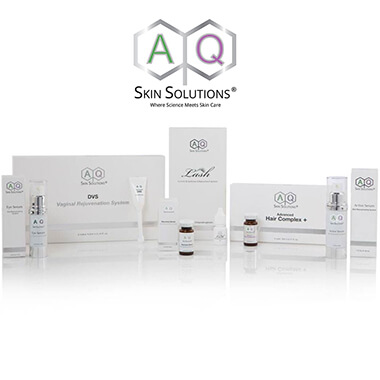 Where science meets skin care
Recapture the youthful luminosity of your skin with this next generation of biologics based skin care products from AQ Skin Solutions, Inc., a leading California-based stem cell research and development corporation.
AQ Skin Solutions products greatly reduce the appearance of lines and wrinkles by restoring your skins natural stores of growth factors and proteins that are diminished as we age. AQ Skin Solutions products are formulated with a multitude of human growth factors derived from our patented stem cell technology. The goal at AQ Skin Solutions is to provide you with a scientifically-based skin care system that is backed by laboratory research, clinical studies, and peer review.