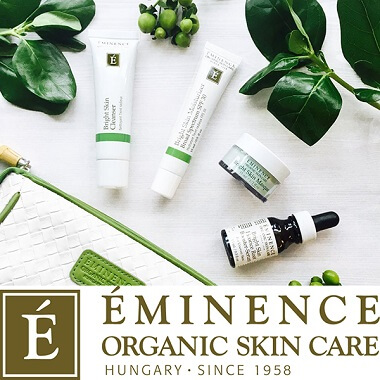 Eminence Organic Skin Care
The number 1 Professional Organic Skincare Range Eminence is available to purchase online and in person from our Leicestershire Clinic.
Eminence is the most unique, effective and professional line of natural, organic and Biodynamic® skin care products on the market today. Eminence products are extremely effective in treating several skin conditions such as aging, hyperpigmentation, acne and rosacea. The secret is in the high concentration of vitamins and potent healing properties derived from fruits, vegetables and herbs.
"With Eminence Organic Skin Care, you can achieve dramatic results without any of the harmful side effects."
Ingredients are hand-picked and hand-mixed while fresh to create products that contain potent healing and beautifying properties. Free of parabens, mineral oils, petroleum and sodium lauryl sulphate.