Details
TREAT
iS CLINICAL Pro-Heal Serum Advance +
Healing, Super Antioxidant, Anti-inflammatory
Pro-Heal Serum Advance + Featuring our scientifically advanced Vitamin C time release technology combined with a superior form of olive leaf extract and pure vitamins A & E this clinically proven formula delivers our highest ever anitoxidant protection and exceptional healing properties. A must for Acne & Rosacea sufferers.
Go to for: Rosacea

Size: 15ml (last 4/6 week)
3.1 PH
BENEFITS:
A powerful antioxidant protection

Reduces redness and inflmmation

Offers soothing and healing relief

Contains 1% Retinol

Provides UV photo-protection

Use daily when inflammation is present in place of Super Serum

Pre & Post Procedure
KEY INGREDIENTS
L-Ascorbic Acid (Vitamin C) ADVANCE 15.0%
Scientifically-advanced, stabilized form of L-ascorbic acid providing time-released, continuous delivery.
Retinol (Vitamin A) 1.0%
Olea Europaea (Olive) Leaf Extract 0.5%
Potent, natural antibiotic, anti-acneic, anti-inflammatory and antioxidant.
Directions:
Rosacea sufferers
Cystic & Grade 4 Acne sufferers
Contact Dermatitis & Insect bites
Pre & Post procedure
Place 2-3 drops on back of hand to then apply sparingly to clean skin over the face & neck area or as directed. For best results use as guided by aesthetic practitioner or as part of the IS Clinical skin regimes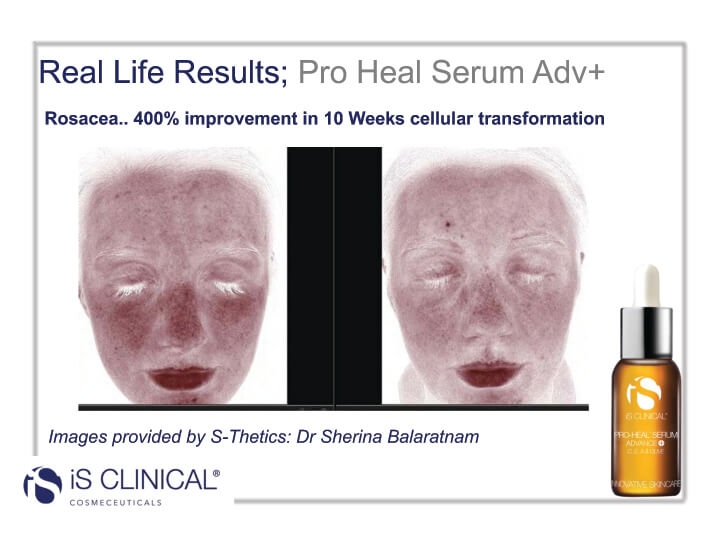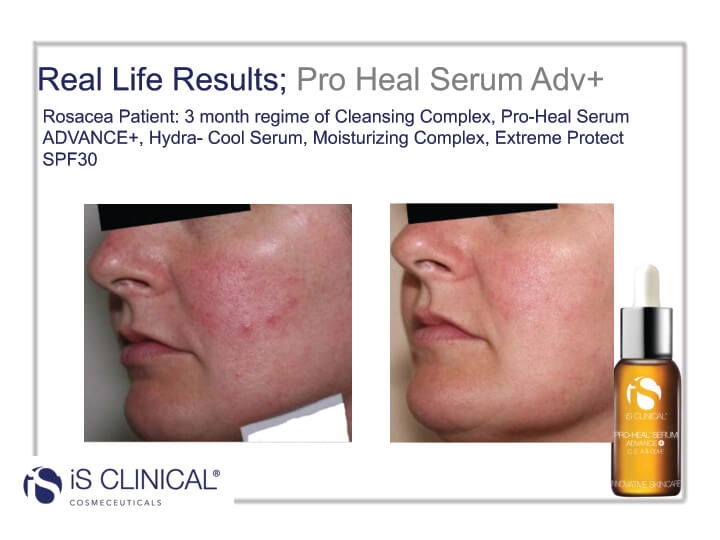 Clinical Studies: Rosacea White Paper & Pro Heal Clinicals (PDF file)