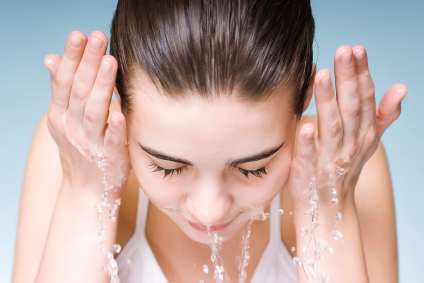 An ideal cleanser should remove impurities, make-up, excessive oil and dead skin cells without damaging the skin.
For acne prone skin, use an exfoliating daily wash such as a salicylic acid cleanser. Exfoliating products slough away the dead surface skin to help prevent grease glands clogging, reduce inflammation, decrease bacteria and prevent new acne eruptions.
For normal skin types I would go for the very popular Jan Marini bioglycolic cleanser, it's a gentle cleanser which contains glycolic acid. This resurfacing product encourages a soft, smoother and more refined skin texture.
For a drier skin type a cream cleanser is needed, preferably with a moisturising formula to gently cleanse the skin and leave it smoothly textured. For example Medik8's Cream Cleanse. DermaTx Rejuvenate Cleanser contains Lactic acid which is great for exfoliation, moisturising & anti-aging. Lactic acid is ideal for those with dry, slightly sensitive, dull skin, lack of suppleness, uneven pigmentation and fine lines and wrinkles.
For sensitive skin a non- irritating moisturising, fragrance free, non-allergenic and emollient containing cleanser is recommended. I like using PHA NeoStrata cleanser that uses a mild yet effective cleanser that moisturises while it gently exfoliates the skin without stripping essential oils, in combination with botanical extracts which have proven anti-inflammatory, soothing and moisturising properties. Recommended products: Medik8 Gentle Cleanser
For all skin types I would recommend HydroPeptide Cleansing Gel, which combines mild exfoliating agents with numerous peptides that help reduce wrinkles and fine lines.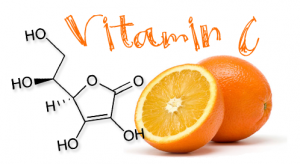 Antioxidants are chemicals produced naturally that can help to prevent and repair damage to your body's tissue. There are many factors that can affect your skin in harmful ways. Elements such as air pollution, cigarette smoke and sunshine are culprits that act against the skin by damaging it. Antioxidants help by slowing or preventing the effect of these free radicals, which start oxidation -- a process that causes damage from oxygen that can lead to cell dysfunction. If you've seen a peeled apple turn brown, you've seen oxidation in action. As antioxidants block the effects of free radicals, they end up being oxidized. This is why it's important to constantly replenish your supply of antioxidants. In addition to helping fortify cells against free radicals, antioxidants also encourage cell and tissue growth, by helping to produce collagen to fight fine lines and wrinkles.
Otherwise, you get premature aging, a compromised immune system leading to higher risk for certain diseases, hyperpigmentation and loss of skin elasticity.
Topical Vitamin C is the most popular antioxidant.
It's crucial for collagen production which is destroyed by oxidative stress. Taking a pill isn't the answer either, topical application is needed. The body limits the amount of orally ingested antioxidants able to benefit the skin.
And vitamin E is crucial too as the body's most important fat-soluble antioxidant. It's a very important vitamin to repair damaged tissue and to reduce the size of scars. Vitamin E is a biological protector particularly against cell membrane damage. Although Vitamin E is a powerful antioxidant by itself, its effects are amplified when it works together with other antioxidants, such as Vitamin C.
Additionally, Vitamin E is a good protector against UV radiation. Providing the skin with vitamins has a positive effect in the reduction of erythema (swelling) and skin sensitivity after UV exposure or sunburn. Vitamin E is a great source of antioxidant protection for the body, acting as the first defense line against oxidative injuries.
Just being careful outdoors doesn't solve the whole problem of skin protection unfortunately due to indoor photodamage. Many people are not aware that UVA rays, unlike UVB, can penetrate glass exposing the skin to detrimental photo-aging at all times. So it's an issue indoors or out, especially if you have one of those really nice corner offices with lots of windows, a great sun room or spend a lot of time in your car.
iS Clinical Super Serum Advance+
L-Ascorbic Acid (Vitamin C) 15% Scientifically advanced, stabilized form of L-asorbic acid providing time-released, continous delivery. Potent antioxidant with photoprotective and inflammatory properties.
Medik8 Prevent Range is a revolutionary antioxidant based product line that helps combat sun-induced damage to the skin.
Antioxidants for acne/oily skin I would recommend Medik8 Breakout Defence + Age Repair Antioxidant Serum, which is a non-comedogenic, oil and fragrance free formula making it suitable for problematic, oily and combination skin.
Other recommentations – Jan Marini C-ESTA Face Serum & PCA Skin C & E.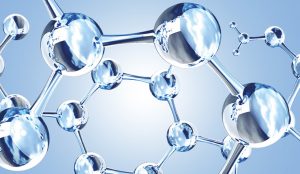 Skin concerns like pigmentation, sun damage, acne, rosacea etc can be treated with products which contain active ingredients.
Vitamin A should be a very important part of night skincare as it improves skin texture and helps with rejuventation. It treats a variety of skin problems including acne, acne scarring, sun damage, hyperpigmentation and wrinkles. The retinoids used in cosmeceuticals are the alcohol and ester forms of retinoic acid (retinol, retinyl acetate, retinyl palmitate) and less irritating effect than prescription retinoic acid.
Benefits of using Retinol (Vitamin A):
Stimulates epidermal turnover through increased mitosis, replacing damaged cells with new cells and reducing melanin production.
Stimulates collagen and elastin fibre production slowing down thinning of the skin.
Increase blood flow in the dermis.
Reduces collagen breakdown.
Suitable for all skin types.
I would recommend PCA Skin retinol creams & Jan Marini Age Intervention Retinol Plus. For sensitive skin types try Medik8 Retinol 3 TR™ Night Serum. An alternative to retinol products particularly in those cases where retinoic acid causes skin hypersensitivity and irritation. iS Clinical Poly Vitamin Serum provides mild exfoliation by reinforcing and hydrating the skin's barrier whilst resurfacing the skin and leaving it smother.
For hyperpigmentation I would recommend iS Clinical White Lightening Complex which brightens and refines the uneven appearance of photodamaged skin. Other recommended products for correction of pigmentation and photodamaged skin include Dermaceutic Yellow Cream and Medik8 White Balance Original Serum.
For acne prone skin I would recommend the iS Clinical Active Serum or Jan Marini Bioclear Lotion which consists of salicylic acid and glycolic acid to remove impurities, decongest pores and resurface. Also dioic acid and azelaic acid helps clear blemishes, while reducing redness, chronic inflammation and associated hyperpigmentation. Another good anti-acne product is the Medik8 Blemish SOS Gel, a gel that contains azelaic acid, salicylic acid and niacinamide (also known as vitamin B3) and can be used on all skin types.
For skin redness secondary to sun exposure, acne, rosacea or cosmetic procedures (peels,microdermabrasion) I recommend SkinCeuticals Redness Neutralizer which contains a proprietary bioactive ingredient that addresses visible redness. For skin hypersensitivity Medik8 Calmwise Serum provides intensive, calming relief for redness and flare-ups caused by skin hypersensitivity.
In addition to retinoids, antioxidants and AHAs, peptides show efficacy in preventing and treating premature skin aging.
Functions of peptides in skin care can include:
Stimulating collagen
Promoting glycosaminoglycan synthesis
Stimulating capillary formation and repair
Enhancing natural antioxidant defense mechanisms.
HydroPeptide range contains high concentrations of peptides in their skincare products.
Topical growth factors are the latest trend in skin care.
Growth factors when applied topically to aging skin they can speed cell turnover, increase skin thickness, and restore luminosity. Growth factors can stimulate stem cells to damaged areas to reproduce and provide the necessary boost to repair the damaged cells, which results in new tissue and a decrease in the appearance of fine lines and wrinkles.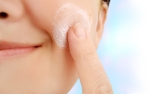 The most effective moisturising formulae should combine moisture binding agents (hyaluronic acid, panthenol) with mild exfoliating agents which help the skin get rid of the dead cells, allow young cells to surface and enhance the penetration of the moisturiser.
Recommended product: Jan Marini Transformation Face Cream which helps rebulid and repair damaged skin cells.
View other products with Hyaluronic Acid.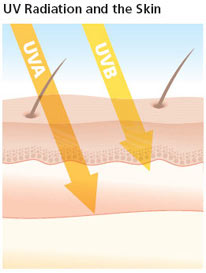 Ultraviolet radiation is composed of three wavelengths: UVA, UVB and UVC. UVA is long wavelength (320-400 nm) UV and accounts for up to 95 percent of the solar UV radiation reaching the Earth's surface. It can penetrate into the deeper layers of the skin and has for years been thought to play a major part in skin aging and wrinkling. UVA rays are present during all daylight hours and throughout the winter months. UVB is the middle-range of UV with wavelengths between 290-320 nm. It responsible for burning, tanning, acceleration of skin aging and plays a very key role in the development of skin cancer. UVC is the shortest and highest energy UV with wavelengths less than 290 nm. However, since it is filtered by the ozone, these wavelengths do not reach the Earth's surface and do not contribute to skin damage in humans.
The most important issue to understand about an SPF rating is that it mainly indicates relative protection from erythema produced by UVB. In order to get adequate protection against both UVA and UVB, you should select a sunscreen that provides broad-spectrum protection or UVA/UVB protection .
Use of sunscreens for skin photoprotection prevents the penetration of harmful UV rays into skin and should be part of everyone's daily skincare regimes.
Recommended sunscreen brands: Heliocare, Jan Marini.
Antioxidants work from within the skin and because they stimulate cellular defence mechanisms, remain active for several days. Since sunscreens and antioxidants work by different mechanisms, they should be used in combination.
Products Mentioned In This Article