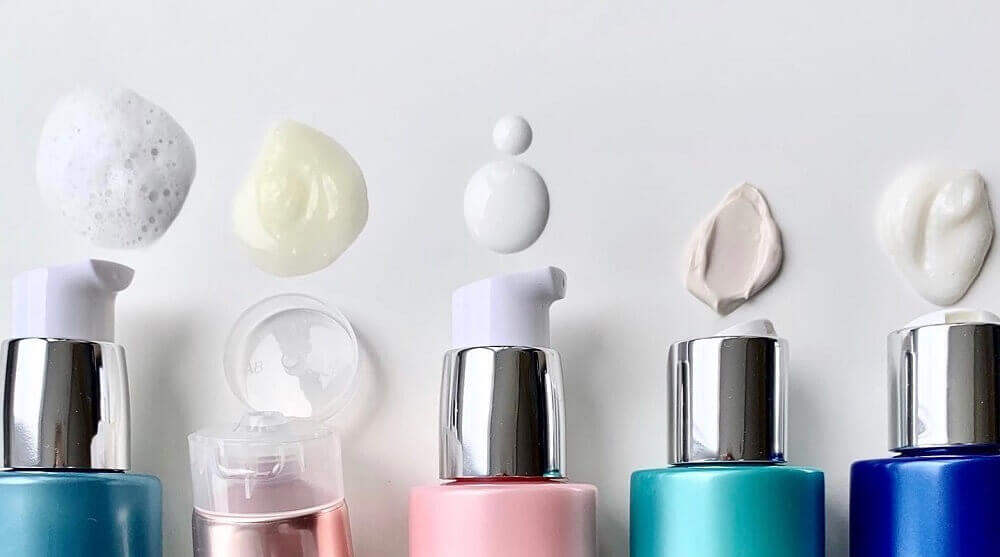 How To Choose The Right Cleanser For Your Skin Type
What cleanser is best for me? Cleansing is an essential (and arguably, the most important) stage in your daily skincare routine and should always be the very first step. If you don't wash your face properly with the right cleanser for your skin type and concern, then your other products that follow just won't be as effective as they will not be able to penetrate effectively.
Removing the day's dirt, bacteria, pollution, and makeup residue is essential to maintaining healthy skin. Not cleansing is also likely to leave your pores clogged, leaving your skin more at risk of breaking out.
A good cleanser should make your skin feel clean, not irritated, and should not leave your skin feeling tight or dry after rinsing. The most important thing is that you choose a cleanser that is suitable for your particular skin type and concern.
Where Do I Begin?
There are so many options on the market nowadays. Where do you begin?
Of course, your budget and/or brand preference would be your first port of call if necessary. Next, the texture is the most important thing as, as much as the product needs to be effective, you should enjoy using it too. Do you like an oil cleanser? Or do you hate the feeling of oils on your skin? Does your skin type react well to gels? Personal preference is a huge factor.
You don't have to stick to one cleanser either! You can have a wardrobe of cleansers depending on what you like, how your skin feels, and your needs. A lot of skincare professionals tend to have a number of cleansers on the go.
Get To Know Your Ingredients
The number one rule to think about when choosing your facial cleanser is your particular skin concerns and then choose ingredients accordingly. Once you know what ingredients you need to look out for, you will learn which cleansers are best for you.
Cleansers that contain AHA's (alpha hydroxy acids) and BHA's (beta hydroxy acid) not only remove dirt but also help to exfoliate, remove dead skin cells and brighten the complexion.
Salicylic Acid (BHA) - Ideal for oily and acne-prone skin due to its ability to clear debris from pores and minimise pores
Poly Hydroxy Acids (PHA) - Ideal for dry, sensitive, rosacea, and eczema-prone skin types
Glycolic Acid (AHA) - Ideal for mature, dull, pigmentated, and sun-damaged skin types
Lactic Acid (AHA) - Ideal for dry and sensitive skin types due to its ability to exfoliate gently
Hyaluronic Acid - Ideal for dry and dehydrated skin types due to its ability to rehydrate the skin's surface
Antioxidants/Peptides - Ideal for mature skin types due to their anti-ageing & firming properties
How Should I Apply?
When cleansing, the water temperature should be warm but not too hot as this can increase skin sensitivity and dry out your skin. If it is too cold, it can tighten up your pores trapping bacteria and dirt into the skin.
When cleansing, spend a few minutes massaging the cleanser thoroughly using small circular motions to cover all the areas of the face, and then rinse off with either a clean cloth or water.
When it comes to an exfoliating cleanser, you should apply them onto the skin and then leave them on for around 2 minutes before rinsing off. That way you are allowing time for the active ingredients to really work their magic!
How Often Should I Cleanse?
We recommend double cleansing at night. A double cleanse ensures you effectively cleanse away all dirt, makeup, and sunscreens thoroughly. The first cleanse removes the day's grime, bacteria, and pollution, and the second cleanse will clean much deeper into the pores to remove any impurities and dead skin cells. In the morning, a single cleanse is enough.
Cleansing Milk Or Creams
Best for: all skin types, particularly dry and sensitive skin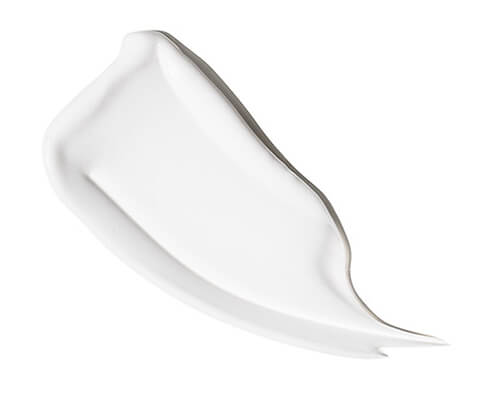 If you've got dry skin, sensitive skin, or skin that always feels tight after cleansing, then you may want to choose a milk or cream cleanser. Creamy cleansers are gentler on the skin and more hydrating compared to other kinds of face cleansers such as foams and gels.
We Recommend:
NeoStrata Restore Facial Cleanser - A gentle formula that is a must-have for delicate skin types. Enriched with vitamin B complex and fragrance-free, it will leave your skin feeling perfectly clean.
SkinCeuticals Gentle Cleansing Cream - A silky texture that hydrates and comforts dry and tight skin while smoothing rough surface texture. This creamy cleanser can even remove long wear and waterproof makeup without irritation.
iS CLINICAL Cream Cleanser - Hydrate, nourish, and deep cleanse the skin without stripping it of moisture and natural oils. It can even be used without water for keen travelers!
DCL Ultra Comfort Cleanser - Instant relief for sensitive, irritated, rosacea, eczema-prone skin types, or anyone with a compromised skin barrier. Vitamins, antioxidants, and natural botanical extracts work to soothe, moisturise and comfort vulnerable skin.
Cleansing Foams
Best for: Normal skin, combination skin, oily skin, and acne-prone skin types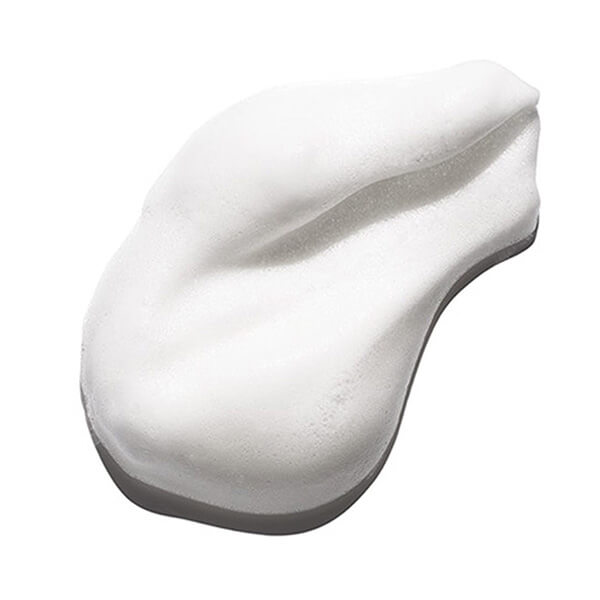 Foaming cleansers tend to offer deeper cleansing benefits, so they are the ideal match for oily and acne-prone skin. They feel lightweight on the skin and leave the complexion feeling fresh and ultra clean.
We Recommend:
CLINICCARE Concentrated Cleansing Foam - A creamy cleansing foam, this gentle cleanser lightly lathers up to remove impurities, excess sebum, and makeup without causing irritation or disrupting the skin barrier.
Eminence Organic Acne Advanced Cleansing Foam - A must-have for acne-prone skin. A unique liquid-to-foam cleanser that treats acne while preventing future breakouts, and lightens the appearance of acne-related inflammation and scarring.
Revision Skincare Gentle Foaming Cleanser - Free from SLS (prone to stripping the skin of essential oils), it cleanses the skin thoroughly without stripping the skin's natural barrier.
Cleansing Gels
Best for: Normal skin, combination skin, oily skin, and acne-prone skin types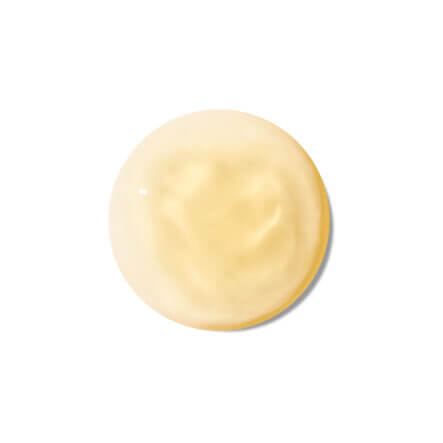 A gel cleanser, depending on the key ingredients, tend to be well suited to the same skin types as those that suit foaming cleansers. To decide, it would come down to your own personal preference. Foams feel lighter and fresher on the skin whereas gel cleansers can be a little heavier and deeper cleansing.
We Recommend:
Eminence Organic Clear Skin Probiotic Cleanser - A probiotic cleansing gel for acneic skin and those who suffer from breakouts. Helping to heal and prevent blemishes while targeting bacteria and controlling oil levels. The skin is left calm, balanced, and purified.
ZENMED Facial Cleansing Gel - A naturally-based cleanser designed to remove oil, excess oil, makeup, and unwanted residue from the surface of the skin while maintaining the skin's natural protective barrier.
HydroPeptide Cleansing Gel - A refreshing citrus-scented cleanser infused with advanced peptides to improve firmness and elasticity. Ideal for everyone.
Micellar Waters
Best for: All skin types, especially those short on time or need to cleanse without water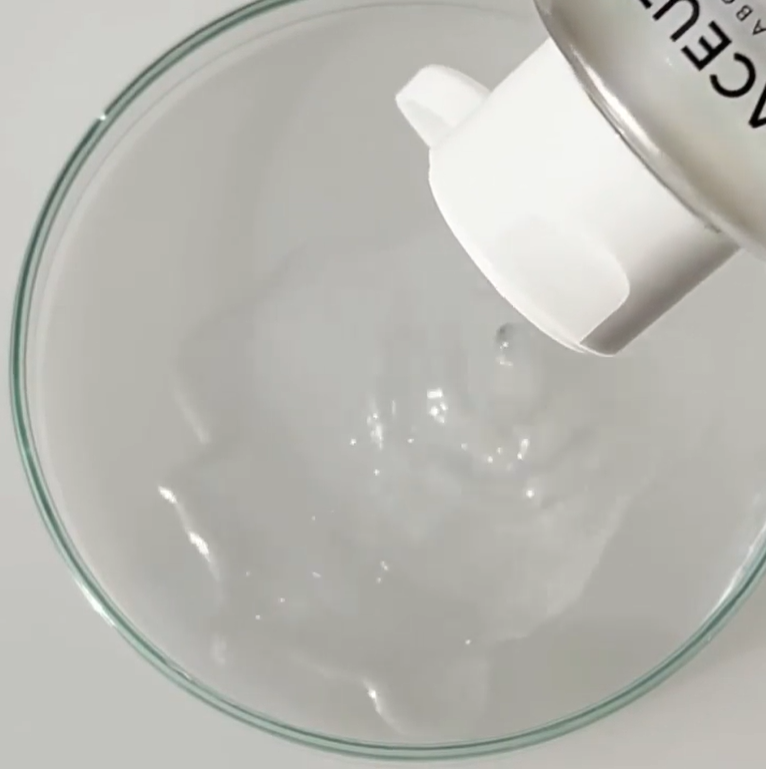 Micellar waters are suitable for all skin types and are a quick cleanse for those short on time. They are ideal as a gentle morning cleanse.
We Recommend:
TEOXANE RHA Micellar Solution - A 3-in-1 micellar water, suitable for even the most sensitive skin, to effectively remove makeup and impurities. The formula contains resilient hyaluronic acid and is infused with rosewater to offer maximum hydration, while soothing and calming the skin.
Dermaceutic Oxybiome Micellar Water - Helps to remove make-up and purifies the skin to reduce redness and imperfections. Supports the skin's natural microbiota.
Cleansing Balms Or Oils
Best for: Dry, dehydrated, or those who enjoy a luxurious cleansing experience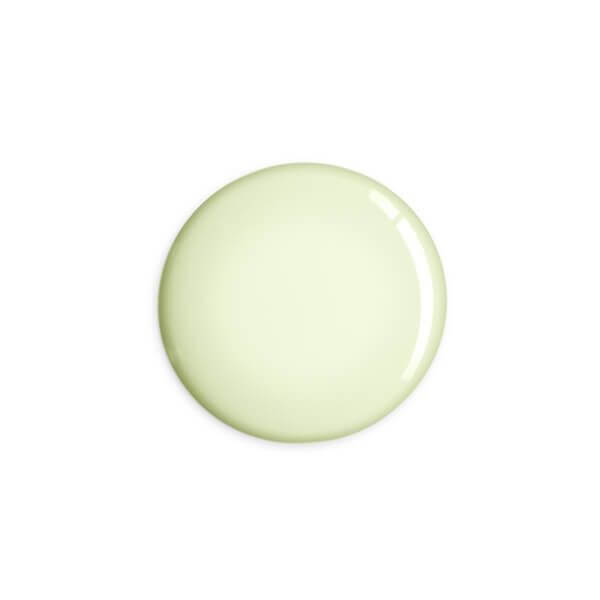 Cleansing oils are suitable for all skin types but especially dry or dehydrated. They use water-soluble oils to dissolve any stubborn makeup and wash it away easily. They can be used as the 1st cleanse in your double cleansing routine as they are highly effective in breaking down makeup and sunscreen or you can use them twice.
We Recommend:
PCA Skin Daily Cleansing Oil - A pre-cleanser designed to break down makeup and sebum before adding water to further remove impurities. Formulated with emollient moisturisers and potent antioxidants to invigorate your skin.
Eminence Organic Stone Crop Cleansing Oil - A non-greasy cleansing oil fortified with nutrient-rich microgreens and brightening Stone Crop, bringing balance back to the skin. Restores moisture while removing impurities leaving skin feeling fresh, dewy, and soft.
Medik8 Lipid Balance Cleansing Oil - This silky cleansing oil is the ultimate double cleanse hero. Optimised with a blend of replenishing oils plus anti-pollution technology, for a powerful yet nourishing cleansing experience.
Exfoliating Cleansers
Best for: All skin types!
Exfoliating cleansers are a great way to incorporate some gentle exfoliation into your skin care routine. All skin types can use exfoliating facial cleansers it's just important that you choose the correct active exfoliating ingredient for your skin type.
We Recommend:
DermaTx Clarify Salicylic Acid Cleanser - Formulated with 2% salicylic acid and tea tree oil, this deep purifying cleanser exfoliates the complexion to unclog congested skin, balance oil production, helps to control acne, and prevent future breakouts.
Jan Marini Bioglycolic Face Cleanser - Formulated with glycolic acid, this gentle facial cleanser encourages a softer, smoother, and more refined skin texture. Regular use helps to enhance the absorption of other products.
If you need some further help then feel free to ask us for the best skincare tips and expert tips from our very own beauty experts! All the products featured above are available to purchase at Dermacare Direct with free tracked delivery via Royal Mail. We can help with our expert advice and top tips making your skincare shopping stress-free. You can contact us by live chat, email via [email protected], or pick up the phone now and call us on phone number 0116 251 4848 to speak directly with a friendly advisor.