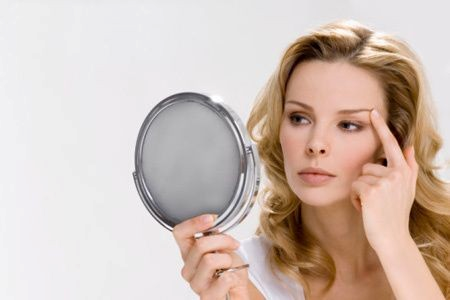 Taking care of the delicate eye area is important in order to prevent the signs of ageing.
The skin around the eyes is fragile and often shows signs of ageing first before any of the other facial areas, so I would advise using a preventative eye care treatment from as early as your twenties.

As most of the damage is caused by UV rays & environmental stresses, in your twenties when applying your vitamin C in the morning, I would recommended to apply it around the eye area as well (as long as there is no irritation). Don't forget to follow with a broad spectrum high SPF eye sunscreen or mineral sunscreen.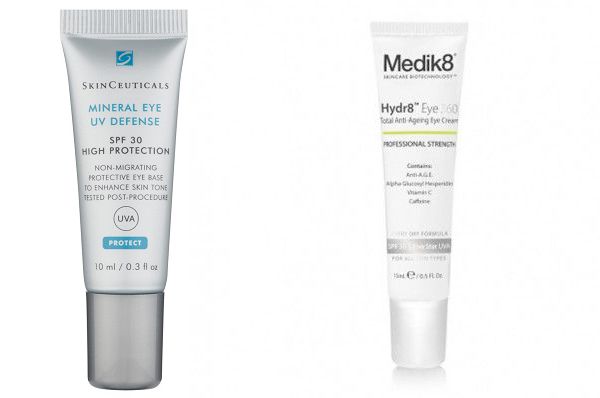 In your thirties you tend to start to see the first visible signs of ageing begin to appear. I would start using an eye cream daily or even twice daily to help keep the skin elastic and prevent collagen loss around the eye.

I wouldn't advise using a regular moisturiser around your eye area. The skin around your eyes is much thinner, so it is prone to irritation and may cause milia around the eye area from using rich moisturising creams. Facial products, especially cosmeceuticals are formulated well and contain strong active ingredients to target specific concerns, so would be too potent for the eye area. I think that when you are in your thirties, you are more likely to have specific eye area concerns like dark circles, fine lines and puffiness that would require eye products specially formulated with ingredients to target those concerns.
That's why it is so important to use the correct eye product.
If you have puffy skin around the eyes, use an eye cream that contains caffeine which allows a temporary de-puffing by constricting blood vessels in the area.
Other ingredients like vitamin K. Vitamin K is an antioxidant that strengthens the capillaries under the eyes.
If the skin around your eyes is drier, then you need hydrating ingredients like HA (Hyaluronic Acid). HA is great as it is a hydrating ingredient but not too heavy. Obviously if you need something more hydrating, then go for an emollient type of eye cream like a balm or a product that contains vitamin E. Be careful not to go to heavy if you don't need to as it may cause milia around the eye area.