PREVENT
Mineral Eye UV Defense SPF 30
Daily non-migrating protective eye base to enhance the look of skin tone
Our new standard in eye care provides targeted protection for the eyes. 100% mineral filters provide high broad spectrum SPF 30 protection optimised for thinner skin around the eyes.
- 100% mineral base, UVA and UVB SPF 30 protection
- Non-migrating formula won't run into the eyes
- Sheer, universal tint suitable for all skin types, unifies the look of skin tone around the eye
- Suitable for use from the brow bone to the cheek bone, even on the eye lid
- Nourishes with moisture the thin, delicate skin around the eye
Mineral Eye UV Defense SPF 30 promises to protect the skin around your eyes, while helping you to apply makeup more effortlessly, and unifying the skin tone. The Mineral Eye UV Defense creates a soft, non-migrating base, which acts like a long-lasting primer, and resists heat and humidity. Its advanced formula can also be layered over other eye creams, and it is formulated to penetrate optimally into the skin to protect healthy cells and prevent further damage.
size : 10ml
Key Ingredients: Titanium Dioxide
Translucent colour spheres
Ceramides
Science
Formulated with 100% mineral filters, with a non-migrating base and tested under ophthalmologist control, this sunscreen provides high broad spectrum protection optimised for the delicate skin around the eyes, and is suitable for all skin types.
Innovation 1
Anhydrous base formulated not to migrate into the eye, and creates a smooth canvas for optimal makeup application.
Directions:
Apply daily to entire eye area; under the eye, on the crow's feet area, and on eye lids
Click here to read Andrea's Review of the SkinCeuticals Mineral Eye UV Defense SPF 30
Which Sunscreen?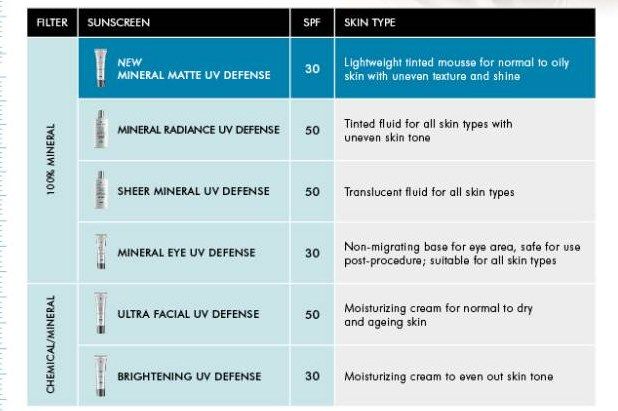 Similar Products You May Like
Do You Experience Any Sensitivity?
Yes

Only Around The Eyes

Facial Areas

No
Do You Experience Acne Breakouts?
Which Of These Skin Conditions Are You Concerned About?
Redness

Oil Control

Large Pores

Dull Complexion

Dark Spots

Sun Protection

Fine Lines

Firmness/Lift/Elasticity
Search Product By
Skin Type