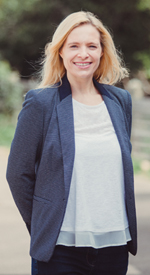 About Andrea.
Andrea is our trained and qualified dermatology specialist and can provide personal advice and support for most skin types or concerns.
Andrea qualified as a nurse in 1997 and since then has specialised in Dermatology gaining extensive experience of dermatology, wound care and tissue viability.
She has previously lived and worked abroad where she successfully established and managed her own photo-cosmetic business offering hair removal and skin rejuvenation treatments. She also was a skincare adviser in the Health & Beauty section of the Spanish Sun newspaper.
Her interest within cosmetics led her to become clinic manager/nurse practitioner for Court House Clinics, a leading private cosmetic company, where she gained further skincare and cosmetic knowledge and experience.
From here Andrea established dermacaredirect.com, a business specialising in offering a wide range of advanced skin care products and devices to obtain, maintain and enhance optimal skin health at home.
Cosmeceuticals are professional products which require the correct advice on their use, from a trained professional, for them to work effectively and are only available from such professionals. Andrea has undergone all the necessary training required from all the major cosmeceutical brands which allows her to officially supply their products. She can recommend the most appropriate products and provide advice and information to ensure they are used properly for maximum effectiveness.
To receive Andrea's monthly Newsletter (keeping you up to date with new products, ranges, special offers and skincare tips) simply register and tick the box to sign up.