Scar Heal - Scar FX Silicone Scar gel Sheet 10x20cm (1 sheet)

Scar FX Self adhesive silicone sheeting
Now there is an affordable, doctor recommended, non-surgical option to improving the appearance of your scars for all skin types and color. Doctors around the world have used Silicone to treat Hypertrophic and Keloid scars, scars caused from burns as well as surgical scars.

Scar Fx® Silicone Scar Therapy is a medical product that can help improve the appearance of your new scars as well as being effective on older scars. Scar Fx® is effective on your most severe facial scars and scars on other parts of your body which include Hypertrophic scars and Keloid scars. Also, it works well on scars caused by burns or surgical scars regardless of the age of the scar. Scar Fx® Scar Therapy is a non-surgical, low cost approach to making your scar tissue soft and smooth. While Scar Fx® Scar Therapy neutralizes the scar's color, it works to flatten raised scars. It is easy to use and has no reported side effects.

Scar FX is a simple yet effective self adhesive sheeting recommended for the long term treatment of problem scarring.
Designed to reduce the size and color of hypertrophic, keloid, surgical, acne, burn, traumatic and old scars. This easy-to-use sheet adheres to the skin to provide daily anti-scar treatment. It neutralizes the scar's color, flattens raised scars and makes the skin soft and smooth. With no reported side effects, Scar FX is a truly remarkable product. The sheets contour to any part of the body and are available in a wide range of sizes to accommodate your individual needs.
Silicone sheets, stripes, breast circle and breast peice.
One piece of Scar Fx® Silicone Therapy lasts for the lifetime of your scar therapy treatment.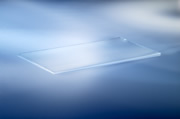 Benefits:
- Easy to apply and versatile
- Excellent flexibility, allows conformable and comfortable placement
- Transparent and thin allowing discreet positioning.
- Highly adhesive performance, minimising the need for fixation
- Durable and reusable
- Pure, glass clear 100% silicone, provides a very good skin tolerance
- Avaiable in sheets and a variety of pre cut shapes and sizes.

Directions:

Before ever use wash and dry the skin first.
Scar FX silicone can be cut to size and should overlap the scar at least 1 cm on all sides.
Gradual therapy - It is important to bulid up the skin tolerance to gel gradually as follows:
Wear the gel sheet for a maxium of 6 hours on the 1st day , 8 hours the next day, gradually increasing until the recommended wearing regime is achieved an optimum result.
(minimum 12 hours a day - up to 23 hours)
A peice of gel sheeting if care taken can last between 8-12 weeks.
After a while some surgical tape may be needed to keep it in place.
You can use Scar FX once the wound is completely closed and as soon as the sutures have been removed.
Must not be applied to open or infected wounds.

Please click on the link below for further information...
Scar FX Information sheet (pdf)



Similar Products You May Like