Pro-Sil™ is the latest innovation from Biodermis™. This revolutionary, patent pending product provides the same industry leading scar management technology found in Xeragel™, in an ultra convenient, easy to apply, glide-on applicator.
The next level of convenience: Stores easily and compactly in a purse or pocket, and without drips or leaks.
Designed for:
Hands & Arms
Face
Neck
Elbows
Feet & Ankles
Pro-Sil™
Choose from either the large 17g (3 month supply) or small 4.25g sticks.(4-6 weeks) Our small stick is about the size of a standard lip balm stick, while the larger one is about 4 inches in length, and 3/4 inch in width. Both fit comfortably in a purse or hand bag.
- Dramtically Reduce Visibility of Scars
- Smooths and softens to Diminish Appearance of Scars and stretch marks
- Great for scars on any part of the body
- Completely Invisible leaving no oily residue on your Skin
- Easy to carry and apply any time of the day
How Does it Work?
Scars need an "ideal healing environment," meaning the appropriate balance of moisture and maximum exposure to oxygen. Similar to Xeragel™, Pro-Sil™ is a fully-encapsulating gel formula — it completely covers the scar treatment site for uniform treatment of the entire site. Although the entire site is covered, Pro-Sil™ is semipermeable when cured, allowing oxygen to enter while keeping excess moisture out — the ideal environment for healing scar tissue.
Please click here for Pro-Sil Brochure
FAQ's
Can Pro-Sil be used around the eyes or mouth?
Yes, Pro-Sil may be used on scars near the eyes and mouth. However, caution should be used to keep the product from entering these areas
Can Pro-Sil be used on Children?
Yes, Pro-Sil can be used on children, under adult supervision. This product is safe and Non-Toxic.
DIRECTIONS:
Clean and dry the scar site before each application. Apply Pro-Sil™ liberally over the entire scar. Repeat several times daily for 8-12 weeks or until scar stops responding. To remove, wipe off with a clean cloth or tissue. Recommended storage conditions are 59°F – 86°F (15°C-30°C).
If rash or allergic reaction occurs discontinue use. For External use only.
Read Kate's Product Review Here



Before and after Burns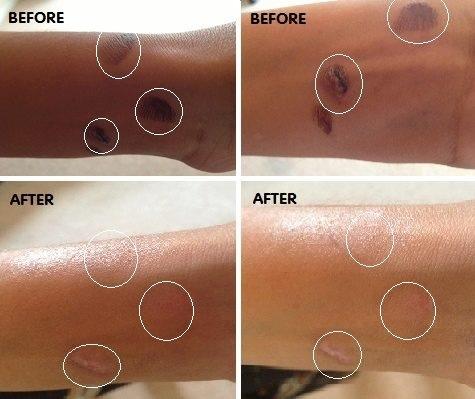 Before and after keloid scars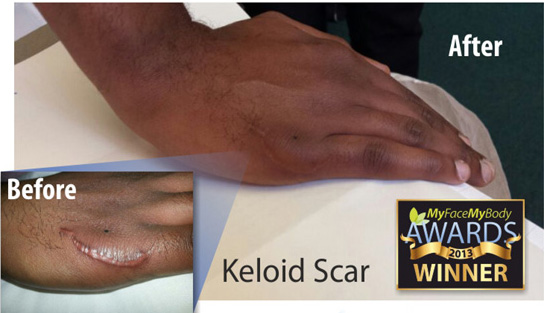 Before and after heart surgery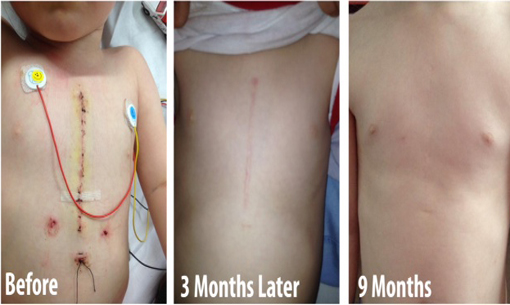 Before and after acne scars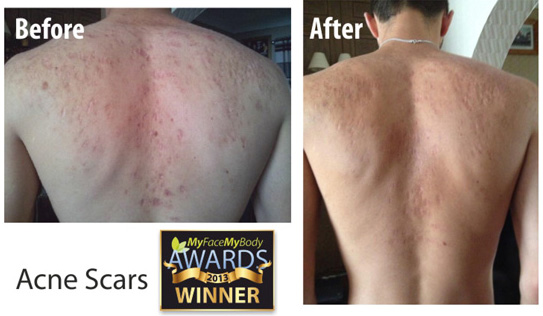 Before and after facial acne scarring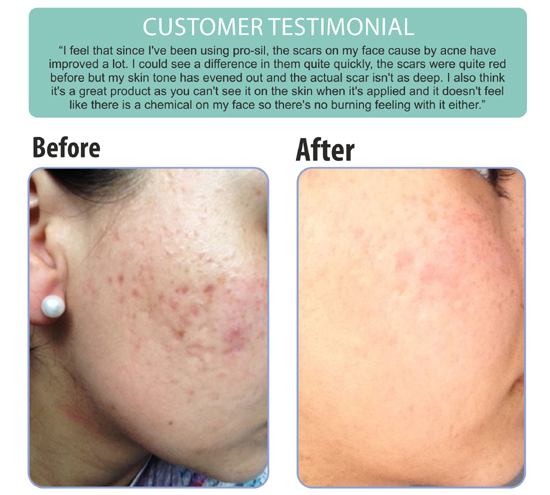 Similar Products You May Like