Alhydran 100ml - Medical after care cream for vulnerable skin
Alhydran is the go-to cream for your skin conditions, it can help with a range of issues as shown in the diagram below: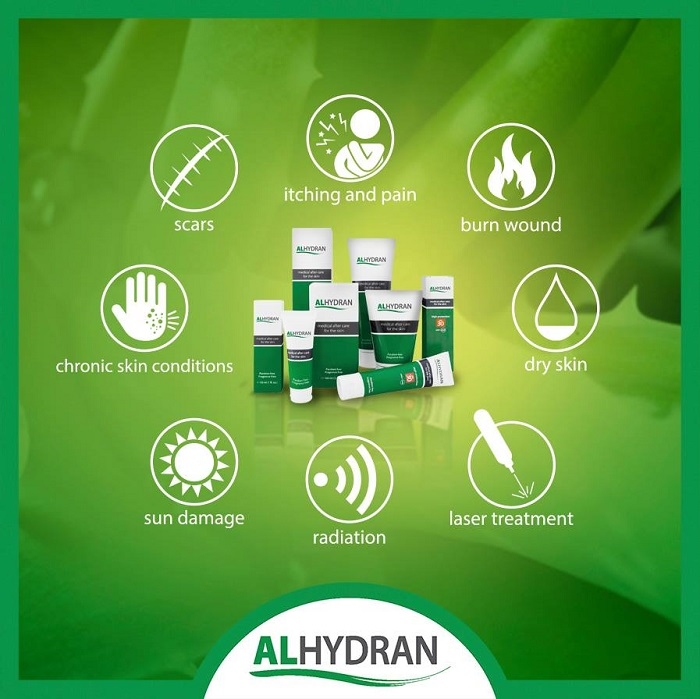 Key Ingredients of Alyhdran incude:
- 45% aloe vera gel which helps moisturise and penetrate the deepest layers of skin.
- Ingredients to help heal damaged skin include Jojoba oil and vitamins E and C.
How to apply Alyhdran & how many times:
Apply Alhydran to the affected area at least three times each day. There's no limit to how many times you can apply it so use it whenever your skin feels itchy, dry or irritated.
Thinly apply the cream and gently rub it in until it's fully absorbed into the skin.
Creams should only be used on healing, newly formed skin. Please do not apply on open wounds.


Similar Products You May Like
Regular Price: £28.99

Special Price £18.00