CLEANSE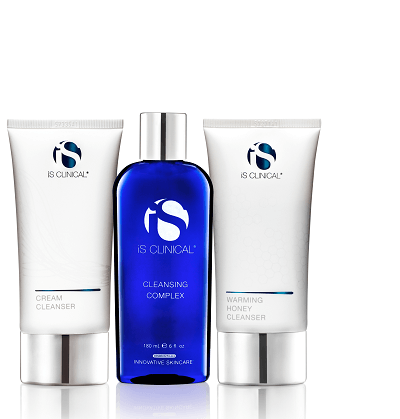 The first step in your iS CLINICAL regimen is to CLEANSE iS CLINICAL cleansers contain a range of active ingredients such as hydroxy acids, botanical extracts, and cleansing agents to lift impurities and oils and gently resurface the skin. Our cleansing products deeply cleanse leaving the skin smooth and clean without causing dryness.
Do You Experience Any Sensitivity?
Yes

Only Around The Eyes

Facial Areas

No
Do You Experience Acne Breakouts?
Which Of These Skin Conditions Are You Concerned About?
Redness

Oil Control

Large Pores

Dull Complexion

Dark Spots

Sun Protection

Fine Lines

Firmness/Lift/Elasticity
Search Product By
Skin Type