Details
TREAT / Hydrate
iS CLINICAL Sheald Recovery Balm
Protective, Soothing, Nourishing
A recovery moisture balm ideal for compromised, dehydrated or post-procedure skin.
A powerful reparative formula to calm, hydrate, soothe and protect the skin during recovery.
Oat extracts to soothe and calm irritation and redness. Panthenol and ceramides to attract and hold moisture to keep skin nourished.
Go To For : Cuts & Burns
Size: 60g
5.5PH
BENEFITS:
Soothes and calms irritation and redness

Minimize scar tissue formation

Faster healing in all types of wounds

Provides Protective skin barrier
KEY INGREDIENTS
Ceramide NP, Ceramide AP, Ceramide EOP, Cholesterol, Phytosphingosine and Zea Mays (Corn) Kernel Extract 5.0%
A group of lipid molecules bioidentical to those synthesized by the stratum corneum.
Avena Sativa (Oat) Kernel Extract 3.0%
Biomodulator of inflammatory processes, soothes and calms irritation and redness.
Piper Methysticum Leaf/Root/Stem Extract
(Kava Kava) 2.0%
Controls pain due to local anaesthetic effects and limits itching.
Directions:
All skin types
Post ablative/non ablative Procedure
Dry/Dehydrated or compromised skin
Open wounds, incisions, cuts, grazes
Aggravated inflamed skin
Scar tissue
Post Procedure or open wounds; Apply a thick layer and leave - reapply every 3-4 hours as required
Dry/Compromised Skin; Apply generous layer & rub into affected area. Re-apply as required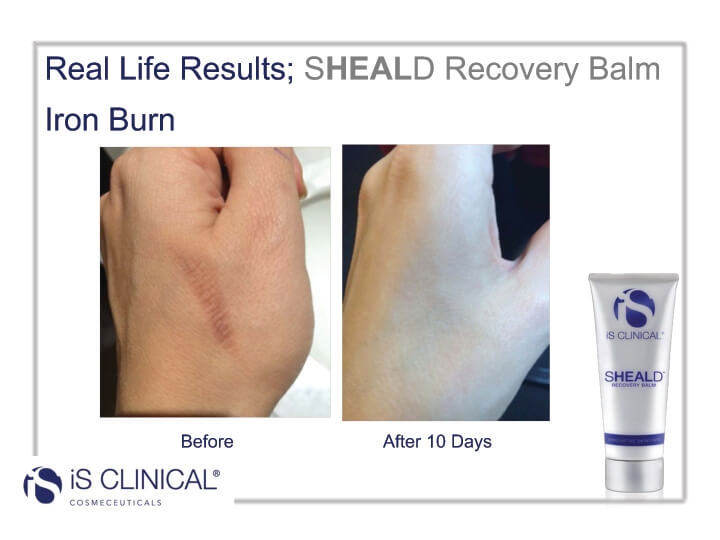 In the Press:
Clinical Studies: