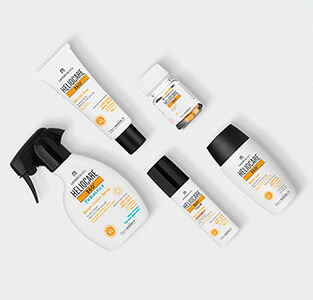 The Heliocare 360 range takes sun and daylight protection to the next level, providing protection against not only UVA and UVB but also visible light and infrared-A.
Plus every product contains the unique and super-charged antioxidant Fernblock FC and DNA reapir enzymes.
The range of elegant daily-use formulations means that every client be able to find a Heliocare 360 product they'll love to use everyday.