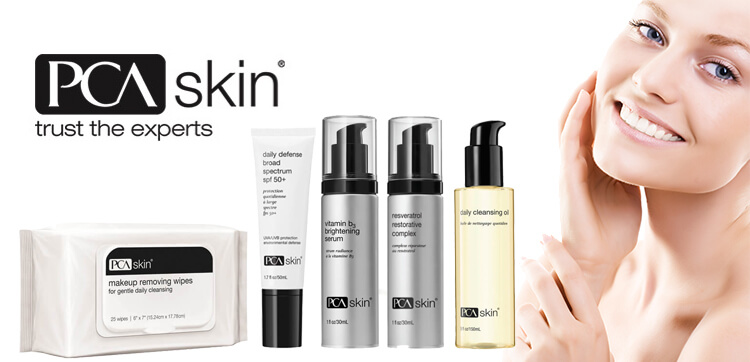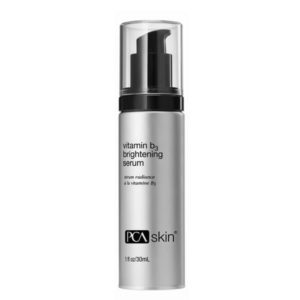 Reduce the appearance of dark spots and uneven skin tone while improving skin barrier function with Vitamin B3 skin-brightening serum.
An advanced formulation  infused with antioxidants and green tea to effectively reduces skin discoloration, redness, and glycation-related skin yellowing, leaving the complexion even and bright.  


Contains 6% Niacinamide brightens dark spots and evens skin tone by inhibiting the transfer of melanosomes (pigment cells) to the keratinocytes (skin cells).  In concentrations of 2% & above will reduce hyperpigmentation and age spot formation.


Blocks the glycation process in skin, glycation is a non-ezymatic reaction between sugars and collagen interrupting the functioning biomolecules and causing skin to appear yellow as it ages.


Boosts skins barrier function by providing a potent topical anti inflammatory, reducing redness in skin and also locking in the moisture of skin to reduce TEWL (transepidermal water loss)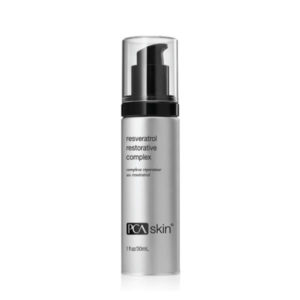 Resveratrol Restorative Complex
A night-time antioxidant serum to strengthen skin, reduce inflammation and improve overall skin tone and brightness.


Perfect bolt on to any PCA Skin regime, this is great for all skin types and conditions.


It's unique formulation is especially beneficial for individuals with visible signs of ageing, such as fine lines and wrinkles, redness, and an uneven skin tone and texture.


Designed for application in an evening skin routine, and uses advanced ingredient science along with the patented OmniSome technology to create a restorative, repairing environment in the skin to enhance skin rejuvenation and a youthful complexion. These two potent antioxidants use Calorie Restrictive Mimetics (CRM) a process which interferes with cellular metabolic pathways to mimic a low-insulin environment for the skin cells to be able to regenerate, reduce inflammation and brighten skin tone.


Snow Algae particularly is able to stop glycation in skin and collagen destruction, so perfect for your ageing concerned patients.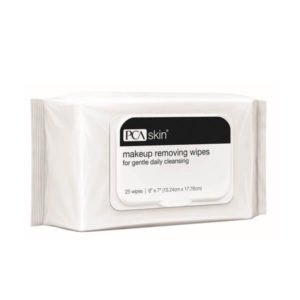 Quickly remove any kind of makeup without irritating the skin, while a gentle and calming formula hydrates and soothes the skin. Formulated with vitamin E and a nourishing ingredient blend, this portable makeup remover gently cleanses and rids the skin of impurities while providing calming and soothing benefits, ideal for on-the-go or everyday use.


Designed for all skin types, but for best results should be followed with your appropriate PCA Skin cleanser.


These provide quick & effective removal of make up including the eyes, formulated with Vitamin E, Glycerin, Aloe and Chamomile.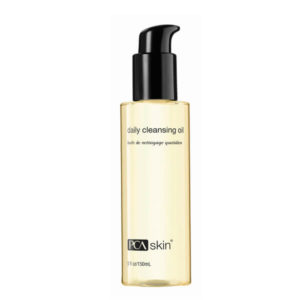 Gently dissolve makeup, oil, and other impurities with this lightweight pre-cleansing oil. Formulated with emollient moisturisers and potent antioxidants for invigorate your skin. 


Provides a luxurious pre-cleanse to all skin types with a potent level of antioxidants to leave skin purifyed, hydrated and refreshed without stripping essential moisture.


Dissolving dirt, oil and make up using grape seed & sweet almond oil with vitamin E.


This product will be applied to dry skin and massaged in gently for a few minutes, then add water to emulsify into a creamy lather to lift and release make up. Rinse and remove with water and continue with regime as required.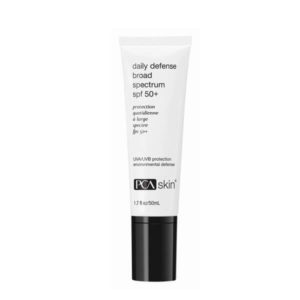 The Daily Defence Broad Spectrum SPF 50+
PCA Skin's Daily Defense Broad Spectrum SPF 50+ offers broad-spectrum protection to defend against UVA/UVB damage. 


The moisturising SPF formula creates a smooth and refined finish on the skin.


Formulated with Zinc oxide, to help absorb UV rays, while Ectoin® and additional active ingredients help protect the skin from free radical damage.


Fully compliant with the Hawaii Act 104, reef safe SPF law.