PROTECT
SkinCeuticals Brightening UV Defense SPF 30 30ml
PPD 22 (permanent pigment darkening)
Up to 90% of visible aging is caused by sun exposure.* During the pigmentation process, UV radiation upregulates the secretion of calcitonin gene-related peptide (CGRP). An increase in CGRP causes keratinocyte mediators to stimulate the production of tyrosinase, resulting in excess melanin production. Excess melanin forms a protective barrier against solar cellular and DNA damage, resulting in a dull, uneven complexion and unwanted pigmentation in the form of freckles, spots, and melasma.
Brightening UV Defense SPF 30 protects skin from the range of UV rays known to cause unwanted pigmentation and accelerated aging. Formulated with HyperBright Complex, a compound targeting hyperpigmentation, this powerful daily-use corrective and protective sunscreen diminishes existing skin discolorations and prevents the occurrence of future pigmentation. State-of-the-art UV filters Mexoryl SX and XL, combined with octinoxate and titanium dioxide, provide broad-spectrum UVA/UVB coverage with minimized chemical filters.
Benefits:
State-of-the-art UV filters
• Broad-spectrum UVA/UVB protection
• High UVA protection
• Work synergistically to prevent the progression of existing and future spots
HyperBright Complex
• Reduces excess UV-induced pigmentation by 42.9%*
• Diminishes the darkening of existing skin pigmentation
• Prevents the occurrence of future pigmentation
Long-lasting hydration in a lightweight quenching texture
Reduced sun filter chemicals for daily use
Directions:
Suitable for all skin types experiencing uneven skin tone
• Year-round UV protection
• Daily use under makeup
• Daily use hydration
Apply daily following antioxidant serum. Reapply frequently and generously to maintain protection, especially after swimming, perspiring, or toweling.
KEY INGREDIENTS;
HyperBright Complex
• Reduces excess UV-induced pigmentation by 42.9% in-vitro*
• Inhibits upstream melanogenesis of the CGRP pathway to prevent excess production of tyrosinase
• Decreases transfer of melanin from melanocytes to keratinocytes
• Improves keratinocyte differentiation * Based on on-vitro testing
Mexoryl SX / XL
• Provides superior protection against short and long UVA rays
• Photostable
Octinoxate
• UVB filter Titanium Dioxide
• Non-chemical SPF
• Protects against UVB and low-range UVA rays
Which Sunscreen?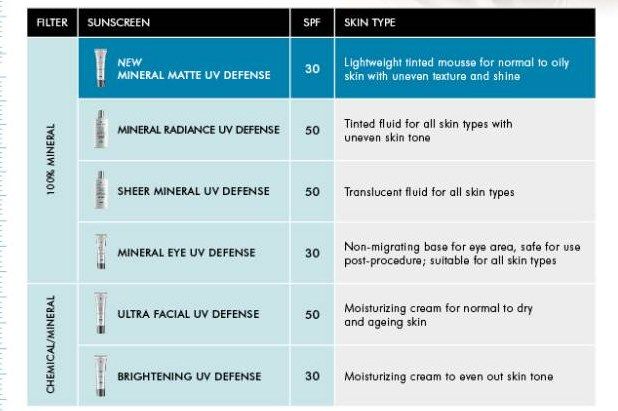 Similar Products You May Like
Do You Experience Any Sensitivity?
Yes

Only Around The Eyes

Facial Areas

No
Do You Experience Acne Breakouts?
Which Of These Skin Conditions Are You Concerned About?
Redness

Oil Control

Large Pores

Dull Complexion

Dark Spots

Sun Protection

Fine Lines

Firmness/Lift/Elasticity
Search Product By
Skin Type