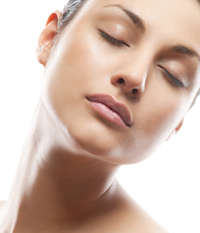 Retinol – a proven anti-aging skincare ingredient

In recent years, skin care companies have released many products advertising the benefits of retinol.
Retinol, a form of vitamin A, is a naturally occurring fat-soluble vitamin found in animal products such as fish oils and liver.
It is also manufactured in the form of retinoids, tritonin, and retinyl palimitate.

Retinol was first used to treat acne but is now frequently used to treat signs of aging, fine lines and wrinkles, enlarge pores, blemishes, acne scarring or age spots .

Retinol is an anti-oxidant that has been shown to reduce the risk of cancer by neutralizing free radicals. It increases cell production in the top layer of skin, so new skin cells begin to grow underneath and push their way towards the surface of the skin. Resulting in the Cells looking smoother and the skin looking younger.
It also has a positive effect on collagen production, because skin uses retinoic acid when it produces collagen. As a result, skin looks plumper. Also, it helps to reduce pigmentation that comes with sun damage.

The greatest cause of damage is the sun, which can greatly accelerate the effects of aging. Chemicals, such as second-hand smoke and pollution, also work to harm sensitive skin tissues. Retinol stimulates cell growth and production and helps misshapen skin cells to grow back to their proper form to help repair this damage.
Retinol is an excellent product to use because it works simply by repairing and improving the overall health of your skin.

Anti-ageing creams contain varying amounts of retinol, so check the label before buying. All the High Street beauty products that state they contain retinol may only contain a very small amount and will not say how much. With Cosmeceutical products you will find high levels of retinol and a good delivery system, so the retinol stays effective in the bottle and penetrates deep into your skin when you use it.

Side effects

Because the turnover of skin cells is higher, the cells at the surface are younger and more vulnerable to sun damage, so you should always wear a daily sunscreen even if it's not sunny. There is no point getting the anti-ageing benefits of a retinol cream, only to have them undone by sun damage. Retinol taken orally affects cell growth, it is known to cause birth defects and therefore should not be taken during pregnancy.

Applying

Retinol needs to be applied at night. It can cause irritation, so start by building up retinol use slowly to help skin to adapt. Use a retinol cream every third night for a week, then alternate nights for a week before going for nightly use. If burning, stinging and skin peeling persist for more than a day or two discontinue use. It can take about 12 weeks to notice the full effects of retinol, so do not be discouraged if you do not notice any changes at first. Use medik8 Hydr8 B5 if you experience any redness or irriatation, it soothes, moisturizses, gets rid of the red flaky skin without the heaviness of other moisturisers.
Can I use glycolic acid with retinol ?
To give you even more exfoliation, AHA's or BHA's can be used alongsideretinol, but it can be too much for some people.
If you experience drying, redness or sensitivity, consider alternating your retinol product with your AHA or BHA exfoliant to find the right balance for your skin.

If you prefer an alternative to a retinol cream but want similar anti aging effects then using glycolic acid would be a great choice. It has similar benefits and is less irritating to sensitive skin than retinol, so you could start using this product alone and gradually add retinol to your skin care routine.Glycolic acid has been found to increase the effectiveness of retinol by enhancing the penetration. Also using a Vitamin C will reduce environmental skin damage and enhance collagen production. By using Retinol, Glycolic Acid & Vitamin C together they are all do something different to contribute to rejuvenating the skin.


Retinol creams that have high levels & are stabilized, are delivered to the deeper layers of the skin

Our range of Professional skincare products, which contain Retinol
PCA Skin Retinols for different skin types/concerns: One for Brightening (pigmentation) Acne , Anti-aging, and one for sensitive skin.
Jan Marini Retinol plus – Highly concentrated of all-trans-retinol is combined with advanced peptides and antioxidants for maximum results. Improves the radiance, texture and tone of the skin, diminishes fine lines, aging, and sun-damage.
Medik8 Retinol 3TR - Contains highly stable, pure, encapsulated all-trans retinol at 0.3% concentration. combat common skin-ageing concerns such as facial wrinkles, lines, folds and a loss of firmness by stimulating collagen and hyaluronic acid production. Retinol has also been proven to improve skin clarity and texture, promote anti-pigmentation plus demonstrate anti-acne and pore-minimizing effects, all leading to a more youthful skin appearance. Increase to 6TR then 10TR.
NeoStrata Skin Active Retinol + NAG Complex
Formulated to synergistically build skin's matrix to lift and firm, diminish the appearance of age spots, and smooth lines and wrinkles from the inside out.
Formulated with 0.5% pure, stabilized Retinol
Patented NeoGlucosamine® amplifies and intensifies the volumizing and firming benefits versus Retinol alone
Formulation gently exfoliates skin to help reduce the appearance of uneven pigment and age spots.
PCA Skin have some great retinol products. There is one for acne, pigmentation, anti-ageing and even one for sensitive skin types or Rosacea skin.