NeoStrata Skin Active Selected as Winner in "Best Cosmeceutical Range" Category at MyFaceMyBody Awards in 2013 & 2014 & 2015 & 2016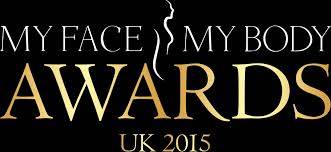 SKIN ACTIVE
NeoStrata Skin Active Retinol + NAG Complex
Formulated to synergistically build skin's matrix to lift and firm, diminish the appearance of age spots, and smooth lines and wrinkles from the inside out.
Formulated with 0.5% pure, stabilized Retinol
Patented NeoGlucosamine® amplifies and intensifies the volumizing and firming benefits versus Retinol alone
Formulation gently exfoliates skin to help reduce the appearance of uneven pigment and age spots
This high strength complex delivers 0.5% pure, stabilized Retinol along with patented NeoGlucosamine® (NAG) to amplify and intensify the volumizing and firming effects versus Retinol alone. Formulated with time-released microencapsulated Retinol, this complex maximizes stability while enhancing the tolerability of this potent formulation. NeoGlucosamine®:, clinically proven to work with Retinol, helps build natural collagen and its surrounding support matrix to lift and firm the skin while reducing the appearance of wrinkles and fine lines. NeoGlucosamine® is also a gentle exfoliant that helps reduce the appearance of uneven pigment and age spots.
size: 30ml
Directions:
In the evening, apply lightly to clean skin once or twice weekly, working up to every other day or everyday as tolerated. Can be layered under a NeoStrata moisturizer such as Skin Active Dermal Replenishment or Ultra Moisturizing Face Cream. Store this special airless package inverted on its cap with pump facing downward.
Precaution:
Do not use if pregnant
On any sign of irritation (flaking/redness) reduce frequency of use until the skin acclimates. If redness or irritation continues then stop using the product and seek advice.
If you would like some advice before using retinol please email
advice@dermacaredirect.co.uk
Similar Products You May Like