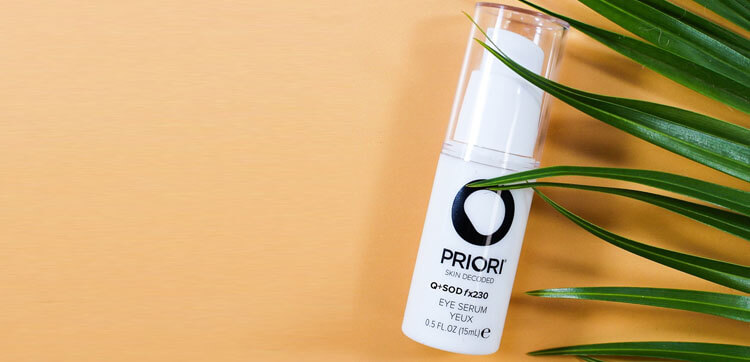 I was keen to review the Priori Q+ SOD Eye Cream as I was a real fan of the old Priori Idebenone Eye Serum.
When you reach my age you need any help you can get to target dark circles & crow's feet!
Priori Q+ SOD Eye Cream is the ultimate eye treatment intended to reduce puffiness and dark circles, promote collagen production and gently exfoliate to help firm and tighten the skin. It aims to leave skin feeling smoother and looking more radiant.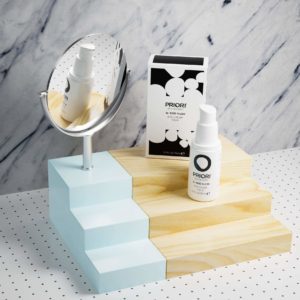 Key Ingredients:


CoQ10 + SOD act as antioxidants, skin correctors and protectors.




12% Lactic Acid to gently exfoliate skin, boost hyaluronic and collagen responses.


0.15% Retinol for Skin resurfacing and renewing.


Caffeine to help reduce puffiness and dark circles.


Palmitoyl Tripeptide 3 to help firm and tighten skin.


Andrea's review:
With eye products I tend to choose gels rather than creams to avoid Milia (which I suffer from), but the Priori Q+ SOD Eye Cream contains some great ingredients so I had to try it.
The cream itself has a yellow colour, is easily applied and absorbs quickly. I did not experience any irritation upon application.
There is a slight smell to it, but that doesn't bother me as I know that cosmeceutical products are generally not perfumed with fragrances, so they tend to smell of the active ingredients used.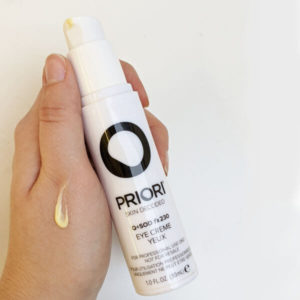 As with most eye creams, a little goes a very long way with Priori Q+ SOD Eye Cream as well.
I can say that since using this eye product my eye area does appear brighter & smoother, so yes I will continue using it.
The only issue I had was that the top of the pump can occasionally get clogged with a small amount of the cream, so it may need clearing.
Apart from that I cannot fault it. I think the Priori Q+ SOD Eye Cream is a great all round anti-ageing eye product. It contains all the ingredients that I look for to help protect and rejuvenate the eye area.