Calm all aspects of Rosacea-prone skin with ZENMED Skin support products
- Instantly calms and soothes your skin
- Naturally therapeutic ingredients
This product is renowned for its creaminess and soothing, anti-aging properties. With the addition of skin boosting peptides (Matrixyl), Hyaluronic Acid, and powerhouse healing oils Argan, Jojoba and Borage, this is the skin repairing moisturiser for dry, damaged, mature, and troubled skin. Ideal for damaged skin tissues commonly seen with Rosacea sufferers.
What Can I Expect?
High-grade Vitamin C (Magnesium Ascorbyl Phosphate), Vitamin A, D3, and E makes this potent cream extremely hydrating while protecting it from free radical damage. Boosts and repairs the structural support of the skin matrix. Easily absorbable, non-oily formulation. Skin appears visibly lifted and firmer, more flawless and refreshed with that youthful, healthy glow we all crave.
size:70ml
Directions:
Ideal for mature, dry, damaged, or troubled skin. Great anti-aging peptides nourish the skin and show a visible improvement overnight in the brightness and texture of the skin.
Apply in circular motions to the face avoiding the eye area. If being used with the Step Serums, add 1-2 drops per application of AVT Cream, blend thoroughly, apply to the face.
To get the full benefit from Zenmed products use the ZENMED SKIN SUPPORT SYSTEM:
For oily/combination skin types use :
- ZENMED Facial cleansing gel
- ZENMED Support Serum
- ZENMED Anti-Redness Mask
USE ZENMED Oil free moisturiser and oil free sunscreen
For normal/dry/sensitive skin types use :
- ZENMED Gentle Cleansing Cream
- ZENMED Support Serum
- ZENMED Anti-Redness Mask
USE ZENMen AVT Cream and mineral sunscreen
Each skin support system lasts betweeen 6 to 8 weeks of regular use
Who is this for?
The ZENMED skin support system is recommended for:
- Anyone recently diagnosed with Rosacea
- Anyone suffering from unexplained redness and flushing
- Anyone suffering from aging skin with visible blood vessels
- A bumpy, flaky complexion.
How does it work?
The keys to the ZENMED skin support system treatment are:
Natural anti-inflammatory ingredients
This unique combination of all natural, anti-inflammatory botanicals is specially formulated to decrease visible flushing and redness by constricting blood vessels near the surface of the skin.
Natural bacteria-fighting agents
These all natural, bacteria fighting agents start unclogging your pores immediately to prevent any further, Rosacea related breakouts.
Collagen Boosters
Overtime, Rosacea weakens collagen networks. But our all natutral collagen boosters strengthen and maintain these networks to help heal skin faster and prevent future flare ups.
A gentle touch
The key treating Rosacea is recognizing that your skin is suffering from an inflammatory reaction. So you should never use harsh cleansers and tones. Instead regulate your skins natural oils with ZENMED easy to use 3 step system.
How long before you see results?
Here is what you can expect from our skin support system:
Wee k 1
- skin begins to calm, feel more nourished and look more radiant
- bumps, blemishes and flakes start to disappear
- redness begins dissipating and skin tone starts to even out.
Week 2-3
- breakouts have cleared up and troubled areas are looking more evened out
- blood vessels under skin are visibly reduced
- redness is significantly reduced
After continued use
- a clear complexion that is hydrated even in tone and pigment and looks refreshed
- Rosacea is not curable disease but ZENMED can help manage your symptoms to the point where no one would ever know you had a skin problem.
Precaution
Do not use if pregnant - this product contains Vitamin A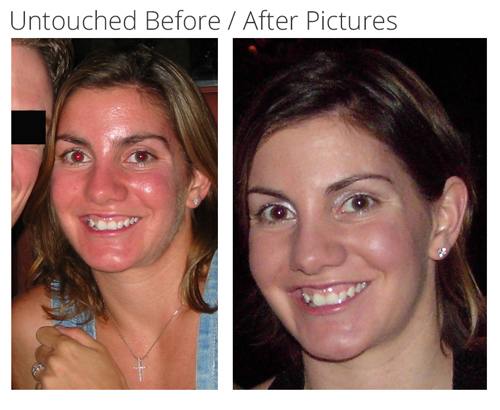 Similar Products You May Like