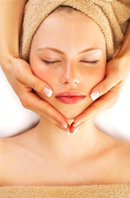 Acne Treatments
Acne is a condition of the skin, which causes spots, especially on the face, shoulders and upper back. Acne tends to begin at puberty, and although most sufferers are over it within a few years, it may carry on for life.
A wide range of effective treatments are available for the treatment of acne. They come in two forms; topical treatments (applied to the skin) and oral medicines (taken by mouth). While mild to moderate acne usually responds well to topical treatments, more severe cases may require prescription drugs from your Doctor.
The right treatment can reduce the risk that your skin will be damaged or scarred from acne. Treatment products work by removing follicle plugs and opening blocked pores, removing excess grease and bacteria, and reducing inflammation – the factors that lead to the development of acne.
Products which contain AHAs (alpha hydroxyl acids), such as glycolic acid and BHAs (beta hydroxyl acids) such as salicylic acid, increase skin exfoliation by shedding the top layer's dull, dead cells, helping to prevent grease glands clogging. Reducing excess oil, preventing bacteria from building up in the hair follicle and inflammation. Also regular and long term use helps improve skin tone and texture and increase collagen production.
Jan Marini do an exceptional resurfacing product called Bioclear lotion to clear acne, acne scarring and skin texture and large follicles. It contains Glycolic acid, Salicylic acid and Azelaic acid. Glycolic acid resurfaces, while Salicylic Acid purges the skin of bacteria and clears out the pores. Azelaic Acid helps clear blemishes, while reducing redness, chronic inflammation and uneven pigmentation.
iS Clinical Active Serum contains glycolic, salicylic and lactic acids. Salicylic acid and capryloyl salicylic acid combat blemishes; glycolic and lactic acids treat fine lines, wrinkles, and roughness; and the addition of kojic fights imperfections and prevents hyperpigmentation.
Medik8 Blemish SOS contains Salicylic Acid, Azelaic Acid & Niacinamide (B5) which has anti-inflammatory properties and helps regulate the production of sebum.
If you're looking for a more natural way to treat your acne, you might consider trying Papulex Range, which contains nicotinamide (vitamin B), Anti-Bacterial Adhesive substance (ABA): helps to reduce the proliferation of Propionibacterium acnes (P.acnes) & Zinc PCA has a sebum regulating action.
Additionally Retinol is also a potent tool in treating acne and maintaining clearing. Please read and follow the instructions when using products that contain Retinol. Both the use of AHAs or Retinols not only combat breakouts, but also reverse the signs of aging.



In addition to the above ingredients Antioxidants neutralise damaging free radicals that are believed to play a role in acne. It's an effective skin brightener and anti-inflammatory.
Exfoliation will help remove blackheads, white heads and clogged pores, which can lead to acne. There are many methods of facial exfoliation including using AHAs, but one of the most popular is Microdermabrasion. It's a much deeper level of exfoliation than you would be able to achieve with a loofah or scrub.
Last but not least, use an oil free sunscreen to protect the skin before going outdoors. This is very important, because sunlight can cause damage and irritation to the skin especially when you are using strong products. Once the skin is damaged, it increases the likelihood of an acne breakout and of course skin cancer. Heliocare do a great range of advanced sun protection products and they also do an oil free sunscreen.
A multi-dimensional approach is necessary: Exfoliation combined with antibacterial and anti-inflammatory treatments are needed in order to target multiple causes of acne.
The most important part of an acne skincare regimen is to repeat the steps every day, whether or not acne is present. Many acne treatments may take a while to work (anywhere from 2-6 months). Don't stop using the treatment within this time period. If your acne does not improve talk to your doctor.
View all of our Acne Cleansers and Treatment Products.