Details
NeoStrata Skin Active Selected as Winner in "Best Cosmeceutical Range" Category at MyFaceMyBody Awards in 2013 & 2014 % 2015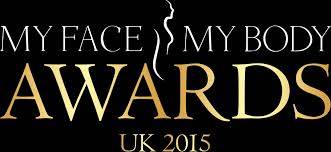 SKIN ACTIVE
NeoStrata Skin Active Line Lift 2 x 0.5 oz
New NeoStrata® Skin Active Line Lift with professional strength Aminofil™
The two step topical line treatment is the latest addition in the clinically proven NeoStrata Skin Active range and contains high strength Aminofil™. Aminofil™ is a tyrosine amino acid derivative (N-Acetyl Tyrosinamide), which delivers a rapid volumising effect in the deep skin matrix to visibly reduce deep facial lines and wrinkles when applied twice daily.
This two-step wrinkle treatment introduces Aminofil, a new patented anti-aging breakthrough. This innovative SynerG System 13.0 two-step treatment is formulated with patented Aminofil technology to synergistically build skin's natural volume and visibly reduce the appearance of deep lines and wrinkles (such as scowl lines, furrows, crow's feet and smile lines) resulting from repetitive facial expressions and UV damage.
Benefits:
•Targets deep expression lines.
•Helps to promote collagen and Hyaluronic Acid production.
•Leaves skin with a refreshed and youthful appearance.
•Can be used by all skin types.
Line Lift contains NeoStrata proprietary SynerG 13.0 formulations featuring Aminofil™, NeoCitriate™ and NeoGlucosamine®. These ingredients work together synergistically to help build glycosaminoglycans, including hyaluronic acid, and collagen to volumize the deep skin matrix and visibly lift line.
NeoStrata Skin Active Line Lift includes:
•STEP 1: Aminofil Activator (0.5 fl. oz.)
•STEP 2: Finishing Complex (0.5 fl. oz.)
The Step 1 precision roller ball allows easy application directly to deep expression lines and helps massage the potent formula into skin. This hydragel activator contains Aminofil™, a patented, breakthrough ingredient proven to volumize the deep skin matrix and help activate skin's natural fillers: collagen and hyaluronic acid*. In a clinical study, respondents achieved visible reductions in scowl lines, nasolabial folds and crow's feet. Layer the Step 2 emollient Finishing Complex over Step 1 to seal in the Aminofil™ Activator. The benefit actives, including matrix building Peptides, work together with Step 1 for optimal lifting and firming.
Step 2 contains NeoGlucosamine®, a building block of hyaluronic acid, the natural plumper found in skin's underlying support structure. NeoCitriate™ helps increase skin thickness and stimulate new collagen synthesis*. As a result, deep expression lines appear filled and lifted for a refreshed, younger appearance
Ideal for;
•Complements a daily antiaging regimen to target deep lines and wrinkles
•Excellent adjunct to cosmetic procedures such as peels, microdermabrasion and light therapies
•An option for younger and needle phobic patients who may not be ready for injectables
•May add complementary volumizing effects when used with injectable neurotoxins
•Targets otherwise hard to treat areas like smoker's lines (perioral rhytides)
Directions:
STEP 1: Squeeze tube lightly and apply directly to deep expression lines, such as crow''''''''s feet, brow lines and around mouth, gently massaging with finger tip. Apply twice daily.
STEP 2: Apply over Step 1 directly to deep expression lines such as crow''''''''s feet, brow lines and around mouth, gently massaging with finger tip. Apply twice daily.
Clinically Proven
A progressive series of studies was conducted with Aminofil™ including a 16-week, double-blind, vehicle-controlled clinical study of SKIN ACTIVE Line Lift for which Dr. Farris was the medical monitor. In the study, Line Lift outperformed the vehicle with statistical significance (p<0.05) on all clinically graded parameters that included crow's feet, nasolabial, glabellar and undereye areas. Doctors and patients observed visible improvements in targeted deep lines and wrinkles as early as 4 weeks with continued improvement through week 16. Patients observed that these lines and wrinkles were less noticeable, appeared to be lifted, and that skin looked and felt firmer.
The study included women with moderate photodamage and rhytides on at least one of the following: glabellar area, nasolabial folds and crows feet (N=70). The subjects, Caucasian women aged 40 – 65, applied steps 1 and 2 or their vehicles twice daily after cleansing for 16 weeks. Non-medicated cleanser was used and daytime moisturizer SPF 20 and night moisturizer were standardized.