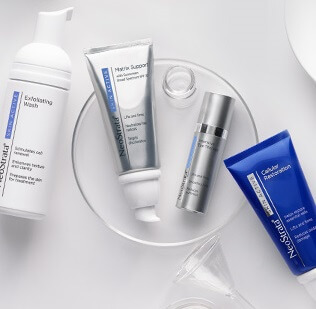 Advanced comprehensive anti-aging
Powerful . Potent . Professional
New Neostrata Skin Active targets all the visible signs of aging with state-of-the-art technologies.
Discover a comprehensive antiaging system of potent professional products with active ingredients that work synergistically to address the broadest spectrum of visible signs of aging. The NeoStrata Skin Active system is made up of four high-performance products, each formulated to deliver outstanding rejuvenating effects, including significant improvement in the appearance of deep wrinkles, crow's feet, sagging and uneven pigmentation.