DermaTx Brighten Microdermabrasion Cream
At-home alternative to professional microdermabrasion treatments

- Microdermabrasion to exfoliate the skin to improve overall skin tone and texture.
- Designed for uneven skin tone, sun-damaged and ageing skin.
- Approx 30 Microdermabrasion Treatments per tube


DermaTx Microdermabrasion – Professional results at Home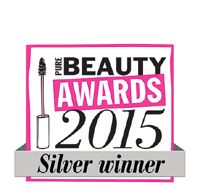 DermaTx Brighten Microdermabrasion cream 75ml (3/4 month supply)
**Silver Winner for Best New Premium Skin Care Product ‪at the Pure Beauty Awards‬ 2015**

Designed for uneven skin tone, sun-damaged and ageing skin.

Dramatically resurfaces skin texture, Fades discoloration, evens skin tones and improves the appearance of sun damage , fine lines and wrinkles.

Brighten Microdermabrasion Cream contains professional grade corundum crystals, as used in salon microdermabrasion machines for exceptional skin resurfacing results.

Brighten has the additional benefits of intensive skin Brightening agents to improve skin texture and tone.
With a blend of protective antioxidants to fight the damaging effects of free radicals through sun-exposure.
Infuses skin with powerful moisturising ingredients to deeply hydrate.

BENEFITS:

- Sabiwhite™, a proven, safe and effective natural skin Brightening agent.

– Vitamin A exfoliates the skin, increases cell turnover and reduces the appearance of fine lines, wrinkles and pigmentation

– Effective on pigmented areas to help improve overall skin tone and texture

– Dramatically brightens the complexion giving the skin a radiant glow

– Exfoliating effects remove visible signs of photoageing

– Intensely hydrates the skin leaving it supple and smooth

– Enhances absorption of skincare products

Directions:
Apply a small amount of cream to clean moistened face (forehead, cheeks, chin and nose) lightly massage into skin using circular motions with either your fingers or with a DermaTool for approximately 2 minutes.
Rinse off the remaining crystals residue with warm water. Dry face and apply moisturiser then sunscreen.
Use 2 or 3 times a week.

Why use a DermaTool for application?
When the DermaTx Microdermbrasion cream is applied to the specially designed foam attachment the crystals become embedded in the "micro-pores" of the foam. This ensures that the crystals will haven even movement over the surface of the skin and will be utilized to their maximum refining capabilities.
Micro-massaging of the corundum crystals in DermaTx Microdermabrasion Creams provides a superior microdermabrasion treatment, and allows the ingredients to penetrate deeper into the skin.

Caution: Do not use if you are pregnant.Do not use on Rosacea, active Acne, Open Sores, irritated skin or other dermatology skin conditions. Do not use following chemical peeling or retinol.
Daily use of sunscreen is recommended when using Alpha Hydroxy Acid (AHA) products and Beta Hydroxy Acid (BHA) products due to increased skin sensitivity to the sun
In the Press....
Magazine Press
Beauty Bloggers Reviews



Sorry no video available.