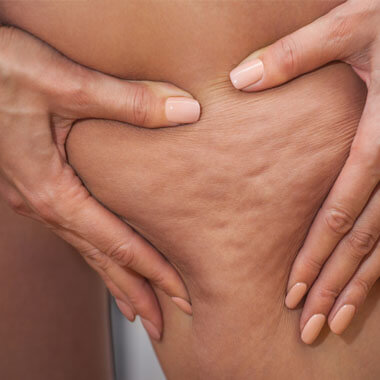 Cellulite, more commonly referred to as 'orange peel' affects up to 95% of all women. It is the word used to describe the fat deposits under the skin that outwardly give an uneven 'dimpling' or 'orange peel' appearance. There are a number of factors which contribute to cellulite. These include genetics, hormones, stress, smoking, inactive lifestyle and obesity.
These factors influence how your body's circulation and lymph systems work. Any restrictions or impairments to these systems allow fat cells to grow in size and become trapped resulting in an uneven distribution of fat - Cellulite!
Our products are expertly formulated to firm and tone the skin and reduce the appearance of cellulite.