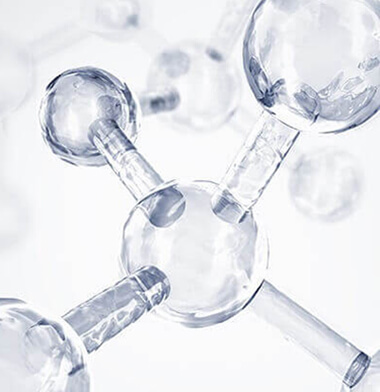 Lactic Acid Products and Creams
Alpha Hydroxy Acid - AHAs are low molecular weight water soluble organic acids that are found naturally occurring in various fruits and foods; e.g. lactic acid from milk. Alpha Hydroxy products have been used for thousands of years as a skin rejuvenating product. Cleopatra is reported to have bathed in sour mild (lactic acid) to improve her complexion.
Now Alpha Hydroxy acids are a common additive to numerous skin care products including moisturisers, cleanser, toners, and masks.
AHAs loosen the glue-like substances that hold the surface skin cells to each other, therefore allowing the dead skin to peel off.
The skin underneath has a fresher, healthier look with a more even colour and texture.
Alpha Hydroxy Acid (AHA's) preparations are recommended for those whose skin is showing signs of ageing.
Fine lines, pigmentation, sun-damage, acne, enlarged pores, blocked pores, scars, and stretch marks can improve with regular use.
With high concentration and long-term use, AHAs may also affect the deeper layers of the skin.
Collagen and elastin regenerate making the skin appear plumper & firmer. AHA's also makes the skin absorb other products better.
The side effects of Alpha Hydroxy acids are irritation and sun sensitivity, so it is important to use a high sunscreen daily.
Please click here for further information about Hydroxy acids
Lactic acid is a better skin moisturiser than all other AHAs. Lactic acid is a natural humectant that draws and holds water in the upper layers of the skin. Alpha hydroxy acids as a whole can increase the skin's ability to trap water due to an increased production of natural skin moisturisers (hyaluronic acid), but lactic acid's extra humectant properties make it even more ideal for treating dry skin. Lactic acid's larger molecule size makes it less irritating than glycolic acid. Also, because lactic acid is naturally found in the human body, it is not likely to cause an allergic reaction. Lactic Acid is ideal for those with slightly sensitive, dull skin, lack of suppleness, dry,mature, uneven pigmentation and fine lines and wrinkles. It increases skin moisture content and the skin's natural exfoliation and renewal rate, resulting in a more youthful healthy appearance. Alpha Hydroxy Acids are ideal for use with other products since they can enhance the penetration of ingredients into the skin. Suitable for all skin types