Hyaluronic Acid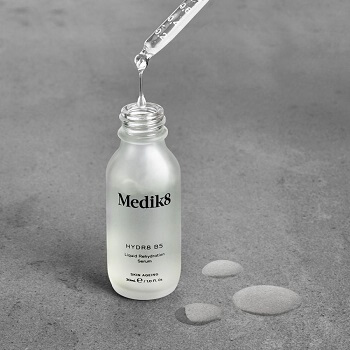 Hyaluronic acid, also known as glycosaminoglycan. This acid naturally occurs in young, youthful skin. It acts as a building block in the skin's connective tissues and as a lubricant between joints. As we age and abuse our bodies, the body produces less HA.
HA is also a popular skin care ingredient often used topically, especially in anti-ageing treatments as a skin-nourishing supplement. Hyaluronic acid serum is also the key component of several injectable wrinkle fillers. It has remarkable ability to hold up to 1000 times its weight in water. This provides an incredible moisturising and plumping effect while helping to diminish the appearance of fine lines and wrinkles.

Skin care products containing Hyaluronic Acid Serum are often used in conjunction with vitamin C products to assist in effective penetration.