Details
The First Line of Defense for Ingrown Hair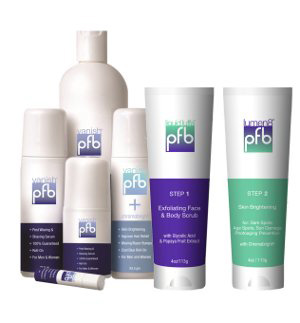 PFB Vanish have introduced a new addition to their line of post shaving and waxing products. Bikini Mask is a hydrating post-waxing treatment made to calm and soothe irritation after waxing. Made with chamomile flowers, sweet almond oil, aloe leaf juice, rose petals, as well as humectants, Bikini Mask is the perfect finishing touch for any waxing service. Bump inhibitors have also been added to combat the bumps and blemishes that sometimes occur as a result of waxing.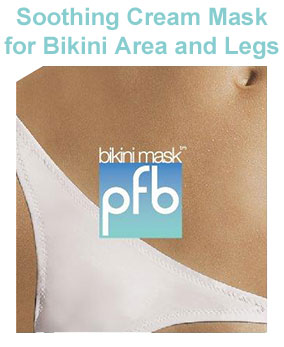 Waxing is harsh & uncomfortable!
Now you can calm and soothe your most private areas with Bikini Mask. Simply apply after waxing or shaving, and experience healing relief.
Contains: Chamomile Flowers, Sweet Almond Oil, Aloe, Leaf Juice, Rose Petals & humectants. PLUS! Ingredients to combat bumps, blemishes and ingrown hairs!
We also recommend