Oxygenetix Oxygenating Foundation ACNE Control SPF25 - Almond
- Ideal for Large Pores, Blackheads, Acne
- 2% Salicylic Acid for intensive acne treatment
- Non-Comedogenic (it won't clog pores)
- Oil-Free
- Fragrance Free
- Water resistant
- SPF of 25 for sun protection
- Hypoallergenic (less allergic reactions than with other cosmetics)
- Non-irritating to sensitive skin (safe to use it after most cosmetic procedures)
Oxygenetix is a breakthrough, breathable line of foundations and moisturisers developed to help soothe and conceal a range of skin injuries and skin conditions , including acne scars, rosacea ,acne, psoriasis, eczema, burns and post-surgery treatments.

Contains Ceravitae a super-charged oxygen complex helps to multiply collagen cells and connective tissue growth in aging and wounded skin.
The Full-coverage and lightweight, foundation creates a second skin effect as it blends extremely well with skin tones while also providing SPF 25 protection.
Oxygenetix moisturisers protect against premature aging and diminish existing lines and wrinkles, plumping the skin and soothing irritation and inflammation.
Oxygenetix products work together flawlessly, creating beautiful, hydrated, healthy skin.

Oxygenating Breathable Foundation Acne control Yellow Undertones - Almond 15ml
A breathable cream foundation for problematic skin.
Almond is ideal for medium skin tones with yellow undertones.

Oxygenetix at the same time treats and conceals your acne, offers full strength acne treatment ingredients with sun protection in a formula that enhances and soothes the skin.

The Oxygenetix Oxygenating Acne Control Foundation follows the same principle as the original formula and provides the same level of coverage. The main difference is that it contains 2% salicylic acid. Salicylic acid decongests the pores to reduce acne and breakouts. Soothing aloe vera gel calms redness and inflammation while antioxidant-rich grape seed extract fights off free radicals. A lightweight texture that minimizes the appearance of fine lines, wrinkles, discoloration and other imperfections as it heals and prevents the formation of breakouts.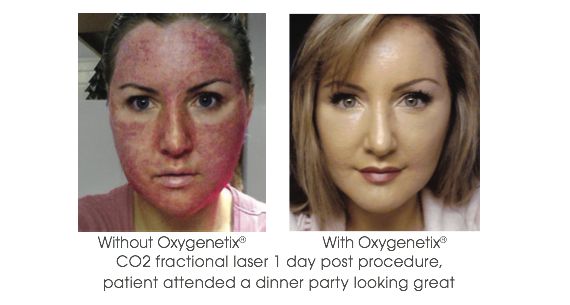 Unlike traditional foundations, which clog pores and promote skin irritation and blemishes, this acne foundation makeup specifically treats your acne while concealing any problem areas or breakouts.

Available in 10 unique shades - Pearl, Ivory, Taupe, Walnut, Coco, Opal, Creme, Beige, Almond, Honey.

Use the colour palette below to help you identify the shades to the appropriate base:
Yellow base. eg: Jennifer Aniston is yellow base.
Peach/pink (even salmon like) skin undertone. One who tends to have golden skin tone rather than rose tone.
Blue base. eg: Angelina Jolie is blue base.
Rose/pink skin undertone. One who tends to be veiny. Nail beds are more rose like rather than pink.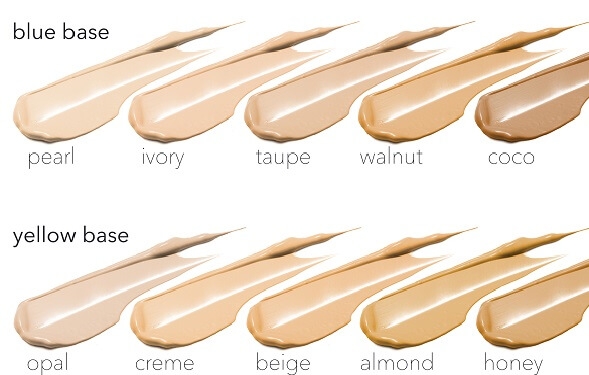 Not sure which colour to go for? Oxygenetix Colour Match Card available.
Each card includes a foil sample of each of the 12 shades of Oxygenetix Foundation: pearl, opal, ivory, creme, taupe, beige, walnut, almond, coco, honey, ebony, tawny. Call us on 0116 251 4848 to order yours for £3
Directions:
Apply evenly over cleansed skin with a clean sponge or brush.
Blend until even.
For maximum coverage, apply more as desired.

Size: 15ml

For further information please click on the links below
Oxygenetix Brochure
Oxygenetix FAQ's
Oxygenetix pump instructions




Sorry no video available.