Details
Soothing gel eye mask
WOWeyes– is the professional gel mask for the most fragile and sensitive eye contour area. WOWeyes visibly reduces: swelling, baggy skin, dark circles.
WOW Eyes is a reusable gel mask for the eyes. This eye mask is able to rapidly penetrate the skin with key active ingredients that encourage the production of collagen and Hyaluronic Acid. This results in a reduction in swelling and puffiness, a reduction in facial redness and inflammation, and a more even skin tone.
Benefits:
- Targets edema, puffiness, skin bags below the eyes
- Visibly reduces dark circles under the eyes, makes skin look bright and even-toned
WOW eyes contains YY molecule: hydrolyzed proteins, rice bran, soy protein and oxidoreductase and Hyalual® Bio-Code: unique combination of Biopeptides and hyaluronic acid.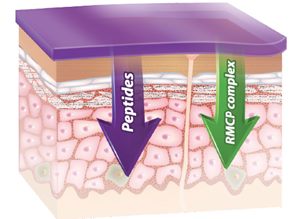 16g
contains x2
Directions:
How to use : cleanse and dry your skin. Remove WOW eyes from the transparent insert. Gently press it onto closed eyes. Leave for 5-20 min. Remove WOW Eyes from your eyes and place it in the container. For the best result apply once a day.
Store container in cool, dry place. Can be used up to 7 times.
For further information please click on the following links below:
WOW Eyes Brochure