Our Clinic
Located in the tranquil South Leicestershire countryside between Stoneygate, Oadby, Evington and Stoughton.
Dermacare Advanced Skincare offers the latest non-invasive skincare treatments to target specific skin concerns such as pigmentation, premature ageing, acne and oily skin, sensitivity and redness, scarring, skin tone and texture.
Our advanced skin treatments are results driven using professional Cosmeceutical skincare products to treat common facial skin conditions and contain active ingredients that have been scientifically proven to work.
0116 271 1551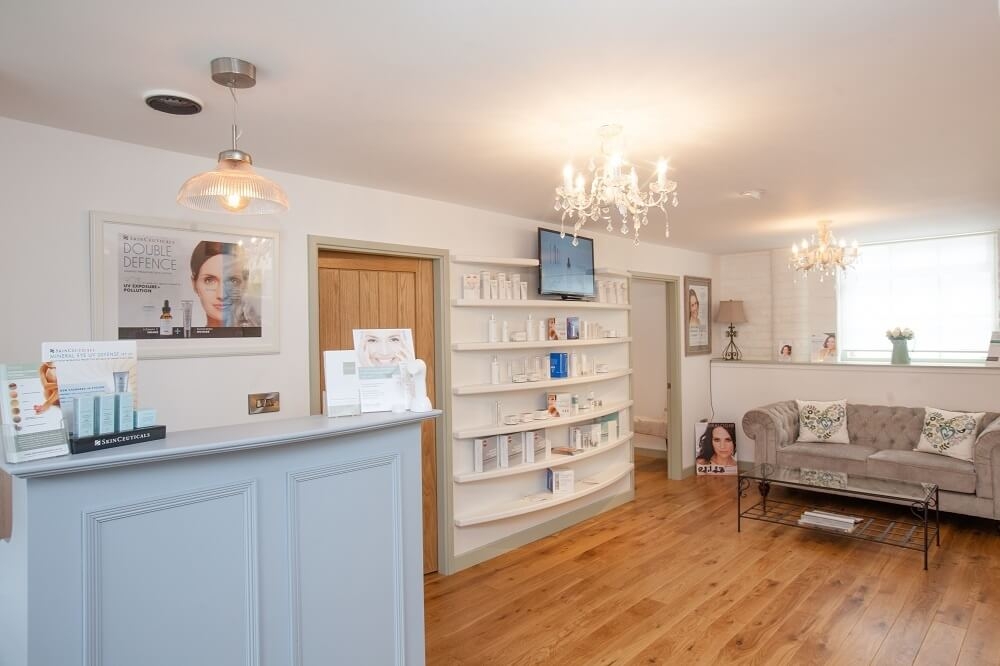 Our wide range of cosmetic treatments includes advanced facials, peels, Genuine Dermaroller™ and advanced cosmetic treatments.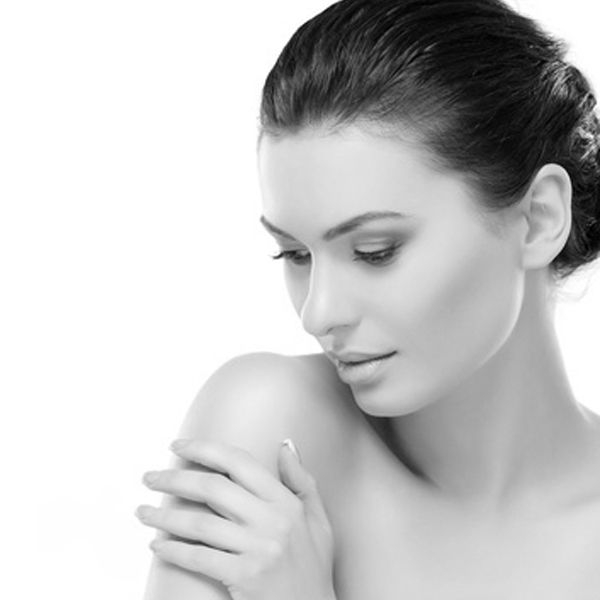 Advanced Cosmetic Procedures
Fast, effective and safe removal of skin imperfections - Thread Veins, Spider Naevi, Cherry Angioma's, Milia, Skin tags, Seborrhoeic & Common Warts.
Advanced Electrolysis uses a Short Wave Diathermy electrical current. The current used is safe with a localised effect being achieved in the target tissue.
Advanced Electrolysis - Small Area (Price will vary depending on condition, size and quantity) from £40
CryoPen™ is a FDA and CE registered advanced treatment that uses liquefied N20 to deliver quick effective results.
Cryopen - Small Area (Price will vary depending on condition, size and quantity) from £50
Dermaplaning Treatment
Dermaplaning is a cosmetic procedure that removes the top layers of your skin. It requires the use of a sterile, surgical scalpel to gently "shave" the skin's surface, removing the top-most layer of dead skin. The vellus hair (aka peach fuzz) is also removed during the process leaving skin ultra-smooth and creating the perfect base for make-up application.
Get smoother, brighter, more even-toned skin after one session.
Dermaplaning Treatment £45
Luxury Dermaplaning Facial £55
Includes deluxe treatment with mask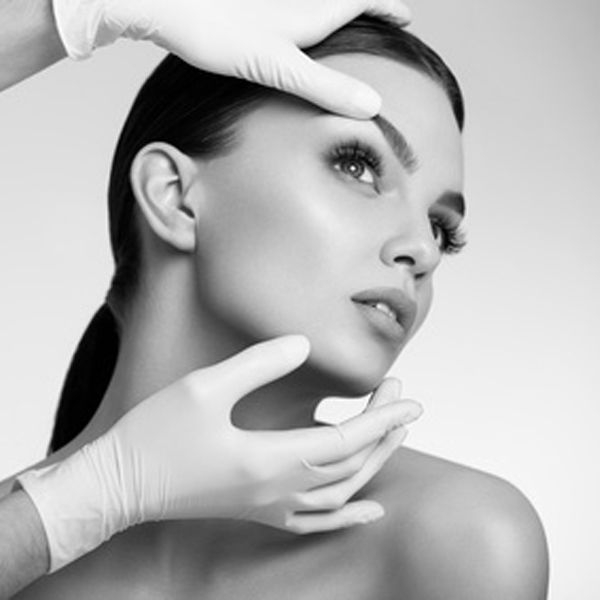 Cosmetic Injectables
Catherine, has been a Qualified Nurse since 1998, and specialises in Non Surgical Treatments for Facial Lines and Wrinkles.
Anti-wrinkle injections are used to help the effects of ageing and reduce fine lines and wrinkles.
Anti-Wrinkle Injections
One area - From £180
Two areas - £230
Three areas - £270
Dermal fillers are used as an effective treatment for deep lines and facial wrinkles. They can help reduce deep lines and wrinkles, fill hollows and smooth the contours of your face.
Dermal Fillers
Juvederm 2 1/2ml is £165
Juvederm Smile 1/2ml is £228
Juvederm 3 1ml is £288
The Juvederm Vycross Range:
Juvederm Volift 1/2ml is £238,
Juvederm Volift 1ml is £354
Juvederm Volbella 1ml is £330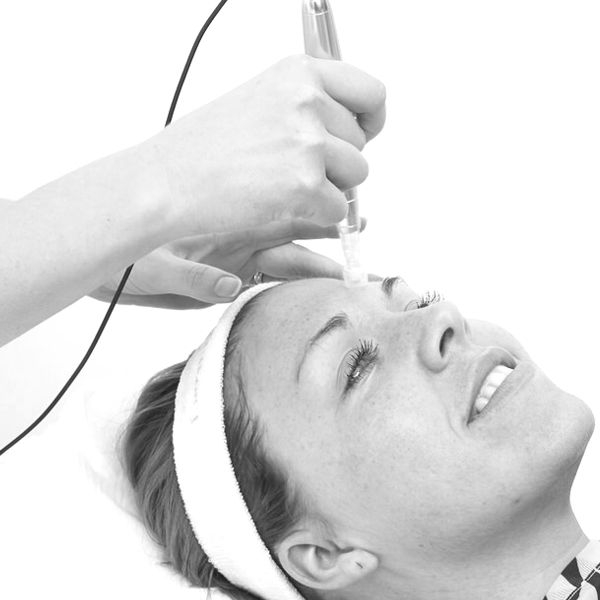 Genuine Dermaroller - eDermastamp
eDS™Skin Rejuvenation provides advanced, electronic, micro-medical skin needling. A procedure that stimulates the skin to regenerate and repair itself naturally and safely, creating SMOOTHER, BRIGHTER, YOUNGER and healthier looking skin.
Small area - £125
Whole face - £195
Course of 3 treatments (Includes free Heliocare Sunscreen) - £585
Face, neck & decolletage - £250
Course of 3 treatments (Includes free Heliocare Sunscreen) - £750

Medik8 Facial
s
Carefully curated to rejuvenate the skin while providing you with a supremely relaxing experience.
Medik8 Age Defying Facial - £45
A relaxing age-defying facial that infuses the skin with Medik8 core active ingredients: vitamin C to protect and regenerate and vitamin A to stimulate and correct; together creating a more youthful appearance.
Medik8 Deep Hydration Facial - £45
A complete nourishing and comforting facial to restore vitality to dull, flaky and compromised skin. Gentle exfoliation allows the long-lasting, replenishing Medik8 hero formulations to deliver deep hydration.
Medik8 Balancing Facial - £45
Deep cleansing and pore-refining actives are used to target oily, problematic and blemished skin. Re-balancing products are used throughout this facial to smooth, calm and generate a clearer complexion.
Medik8 Redness Calming Facial - £45
A gentle soothing treatment to instantly calm inflamed, hot, flushed, red, sensitive and highly sensitised skin using intelligent formulations to aid skin recovery.
Medik8 Radiance Facial - £45
A luxurious illuminating treatment to brighten even the dullest skin. A targeted, results-driven facial to combat uneven pigmentation and skin tone; breathing new radiance and luminosity into the skin.
Medik8 Resurfacing Power Facial - £45
A powerful triple-exfoliation resurfacing treatment targeting uneven skin tone and texture to create luminous, refreshed skin.
Medik8 Peels
With a wide range of Medik8 peels ranging from superficial to medium-strength, there is a treatment for every skin type and concern.
Medik8 Superfacial - £45
A gentle treatment combining natural fruit enzymes for professional exfoliation. Perfect for first timers.
Medik8 Light Peel - £65
A mild peel suitable for blemish-prone skin.
Medik8 Eye Peel - £35
An ultra-gentle yet effective solution to treat signs of ageing around the delicate eye area.
Medik8 Age Peel - £65
A targeted formulation that restores collagen to diminish stubborn signs of ageing.
Medik8 Beta Peel - £65
A powerful blend of acids that sink deep into pores to effectively reduce breakouts and improve the appearance of skin.
Medik8 White Peel - £65
A brightening peel targeting hyperpigmentation and dull, uneven skin.

Jan Marini Advanced Facials
Jan Marini Skin Research (JMSR) is a leading manufacturer of clinically validated skincare and aesthetic products for the professional marketplace. JMSR is known for creating breakthrough product solutions and dramatic technological advancements.
Jan Marini C-ESTA Facial - £45
– Rejuvenate, Hydrate, & Brighten
With both lipid soluble Vitamin C and DMAE to boost collagen production, repair free-radical damage, and enhance facial tone, the C-ESTA Facial will provide instant visible results. Skin will appear smoother, brighter, suppler, firmer and lifted with a more defined facial contour.
Jan Marini Proteolytic Enzyme Facial - £45
– Refine Skin Texture & Resurface
The Proteolytic Enzyme Facial is a scientifically based method of effective exfoliation and skin resurfacing. The term proteolytic refers to an enzymatic reaction that can digest dead or diseased skin cells without harming normal living healthy cells. Customers will see an immediate improvement in skin texture and clarity, with skin appearing smoother and more refined.
Jan Marini Retinol Plus Facial £45
– Fine Lines, Wrinkles, Enlarged Pores, Acne , Coarse Texture, Sun Damage and Hyperpigmentation
The Retinol Plus Facial utilises the highest concentration of retinol and multiple advanced technologies for enhanced resurfacing and skin refining effects. This corrective facial will provide immediate visible skin retexturization and refinement, greater smoothness and hydration, and will assist in helping to minimize the appearance of fine lines and wrinkles, acne, sun damage and facial discoloration
Jan Marini Advanced Peels
Jan Marini Glycolic 40% Resurfacing Peel - £60
– Sun Damage, Fine Lines and Wrinkles, Enlarged Follicles, Acne, Coarse Texture and Hyperpigmentation.
This Glycolic Resurfacing treatment resurfaces and clarifies skin texture, minimises the appearance of fine lines and wrinkles, fades the appearance of discolouration to even skin tone, and assists in resolving acne.
Jan Marini Glycolic and Enzyme Resurfacing Peel - £65
– Addresses Sun Damage, Fine Lines and Wrinkles, Enlarged Follicles, Acne,Coarse Texture and Hyperpigmentation.
The Glycolic and Enzyme Resurfacing is an accelerated facial treatment that incorporates two effective topical exfoliants. The combination of Glycolic acid and Proteolytic enzymes safely intensifies the resurfacing action and provides measureable results for virtually any skin type.
Jan Marini Glycolic and Retinol Plus® Resurfacing - £65
– Addresses Fine Lines and Wrinkles, Enlarged Follicles, Acne, Coarse Texture, Sun Damage and Hyperpigmentation
This treatment resurfaces and provides skin refining effects for greater smoothness and hydration, and will assist in helping to minimise the appearance of fine lines and wrinkles, acne, sun damage and hyperpigmentation.
Jan Marini Glycolic Luminate Plus Resurfacing Peel - £65
– Addresses Hyperpigmentation and Facial Discoloration.
The Luminate Resurfacing treatment is designed to brighten facial skin and encourage the uniform appearance of even stubborn facial discolouration. Luminate contains two exceptional topical agents that address the appearance of facial discolouration, and are combined with Retinol, a potent anti-ageing tool.
Jan Marini Glycolic 70% Peel - £70
– Addresses Hyperpigmentation and Facial Discoloration.
This resurfacing treatment utilises a high concentration of glycolic to lift the appearance of pigment and aggressively resurface the skin.

SkinCeuticals Advanced Facials
SkinCeuticals Brightening Facial - £45
The brightening facial combines vitamin C with other naturally brightening ingredients, to reveal a healthy glow as it gently removes dull skin cells to create a more radiant complexion.
SkinCeuticals Detoxifying Facial - £45
A treatment facial that is designed for acne prone skin, that also combines an anti-ageing
treatment. Skin is left hydrated and calm by the use of a combination of masques and
antioxidants that serve to draw out impurities and to stop bacteria spreading.
SkinCeuticals Vitamin C Firming Facial - £45
The C Firming Facial is ideal for the client who desires luminous, hydrated and firmer looking skin. The facial leaves the skin feeling and looking healthier with a radiant, firmer complexion – ideal for all occasions when clients desire a glowing, visibly youthful appearance
SkinCeuticals Advanced Peel
SkinCeuticals Gel Peel GL - £55
A multi-acid peel that treats problematic skin.
Contact Us
Dermacare
Stoughton Grange, Gartree Road, Oadby,Leicestershire, LE2 2FB
0116 271 1551
Tuesday 9.30am - 5.00pm
Wednesday 9.30am - 6.00pm
Thursday 9.30am - 7.00pm
Friday 9.30am - 5.00pm
Saturday - 10.00am - 5.00pm