Cosmetic Procedure Care
Our range of cosmeceuticals prepare, optimize and maintain the results of cosmetic procedures. Professional products to use after cosmetic procedures like peels, microdermabrasion, laser and injections. Our range of treatment products will help to reduce redness,erythema and bruising on the skin and aid healing. The treatment products also prevent and reduce inflammation and enhance the results.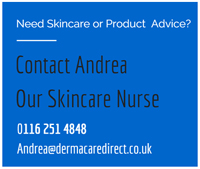 If you have recently gone for a cosmetic procedure, you have taken one of the most significant steps towards improving the health and appearance of your skin. For effective and fast results, it is imperative to take special care of your skin for the first few weeks after undergoing the cosmetic surgery.
Your skin care regime will depend largely on the cosmetic procedure you have undergone recently. The cosmetic procedures vary in terms of their effect on the skin, ranging from procedures like microdermabrasion to surgical procedures such as eyelifts, and face-lifts. You can return to your routine skin care regime a bit earlier in case of non-invasive or mild cosmetic procedures.
The primary distinction between an invasive and mild treatment is whether the skin is intact or is it left open after the surgery. The cosmetic surgery recovery skincare rules are:
To maximize the results and ensure fast healing of the skin without any discoloration, it is best to use hypoallergenic and mild products such as non-soap cleansers and fragrance-free lotions.
Be extra careful about sun protection. Don't step out in the direct sun after the cosmetic procedure. In case it is unavoidable, use a sunscreen with SPF 30 or 40.
Never pick the scabs or peeling skin after the cosmetic surgery. It might result in scarring or infection. Let your wounds heal.
The secret to get the healthy skin fast and recover soon is to keep the skin hydrated. Drink at least eight glasses of water to revive your skin from inside and flush the toxins from your system.
It is suggested to use silicon-based serum as the ingredients like dimethicone and Cyclopentasiloxane have the ability to protect and heal the skin. Also, the silicon serums are loaded with skin-repairing ingredients and antioxidants that are fantastic for your skin. It is not all; they even amplify the skin's natural repair response.
After salicylic acid peel, it is best to wait for a week before you return to your regular skincare regime. Gentle moisturizing and cleansing are essential after skin-resurfacing treatments, ranging from microdermabrasions to laser procedures.
In the case of facelifts and eyelift, taking care of the skin is complex. You not only need to treat the wounds but also manage the swelling and keep up with everyday skincare for visible results. To treat inflammation, it is suggested to use an ice pack after the surgery for first three days. Also, ask your skin doctor about the skin care products recommended after the treatment.
Make-Up After Cosmetic Surgery
In case there aren't any open wounds, you can start using the makeup just after few days of the procedure. After deep chemical peels or laser procedures, it is suggested to avoid using makeup until the epidermis is restored completely. Don't forget to ask about the makeup products and brands that you can use after the cosmetic surgery. Though, few tips that you need to know are:
Choose the makeup products that are mineral-based.
In case you have red skin after the treatment, go for a green base as it will balance out those colors and give you skin a natural looking tone.
During the cosmetic surgery recovery phase, the fact of cleansing your face twice a day can't be overestimated. Remember to remove the makeup every night using a non-soap cleanser.