ZO Skin Health UK ZO Medical and ZO Skin Health skin care ranges were developed by Dr Zein Obagi.
ZO offer a range of products to help with specific skin concerns including; pigmentation, acne, fine lines and wrinkles, scarring.
They Use high concentrations of active ingredients, including pure retinol, and powerful anti-oxidants they work to activate and stimulate your skin to repair and long-term maintenance of healthy skin.
Dermacare is a ZO Medical and ZO Skin Health approved salon. We offer face to face skin consultations to ensure you get the right product for specific skin type or problem.
Click here for more information
If you would like to know more about how effective ZO skincare is or to book a ZO Consultation please
call 0116 271 1551
or
email kate@dermacaresalon.co.uk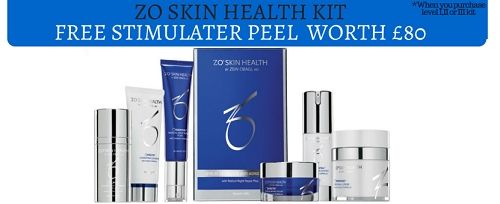 Please Note - ZO SKIN HEALTH & MEDICAL PRODUCTS CANNOT BE SOLD WITHOUT AN APPROPRIATE CONSULTATION AND ADVICE FROM A TRAINED ZO SKIN HEALTH & MEDICAL PROFESSIONAL
There are no products matching the selection.