ZO Skin Health UK ZO Medical and ZO Skin Health skin care ranges were developed by Dr Zein Obagi.

ZO offer a range of products to help with specific skin concerns including; pigmentation, acne, fine lines and wrinkles, scarring.

They Use high concentrations of active ingredients, including pure retinol, and powerful anti-oxidants they work to activate and stimulate your skin to repair and long-term maintenance of healthy skin.

Dermacare is a ZO Medical and ZO Skin Health approved salon. We offer face to face skin consultations to ensure you get the right product for specific skin type or problem.
Click here for more information

If you would like to know more about how effective ZO skincare is pleasecall 0116 271 1551 or email kate@dermacaresalon.co.uk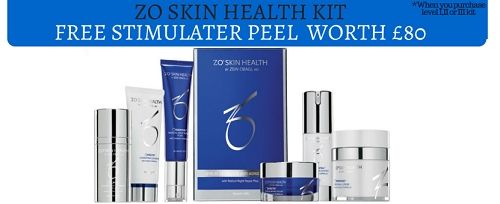 Under the guidance of Dr Zein Obagi, ZO Skin Health, Inc has developed a wide spectrum of Therapeutic treatments, Maintenance and Daily Skincare protocols, including the all-important final step of Protection, to create and maintain healthy skin. Based on the latest advances in skin therapy technologies - unique delivery systems, bio engineered complexes, and exclusive formulations - these protocols provide continuous skin health for all skin types, genders, and ages.

Therapeutic – Treatments provided by healthcare professionals using prescribed products & unique protocols to correct medical skin conditions

Maintenance – Designed to prevent occurrence of skin problems & keep skin healthy and youthful looking

Daily Skincare– Effective solutions for cleansing, activating, stimulating, calming, nourishing & protecting skin

Protection– Minimise UV exposure, reduce photo damage & improve overall skin health

ZO MEDICAL
Therapeutic solutions

Products, protocols and treatments that have been optimized to treat a wide range of skin disorders and chronic conditions.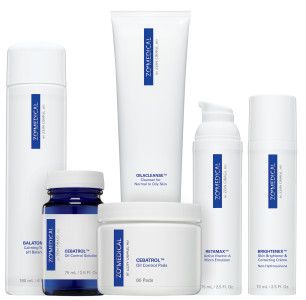 The following ZO Medical products are available from Dermacare:
ZO Medical Normacleanse
ZO Medical oilacleanse
ZO Medical foamacleanse
ZO Medical balatone
ZO Medical vitascrub
ZO Medical cebatrol
ZO Medical brightenex 0.5%
ZO Medical brightenex 1.0%
ZO Medical brightamax
ZO Medical brightalive
ZO Medical Revitatrol
ZO Medical glycogent
ZO Medical retamax
ZO Medical oclipse spf 50
ZO Medical hydrafirm
ZO Medical aknetrol
ZO Medical aknebright
ZO Medical invisapeel
ZO Medical restoracalm
ZO Medical liprebuild

ZO SKIN HEALTH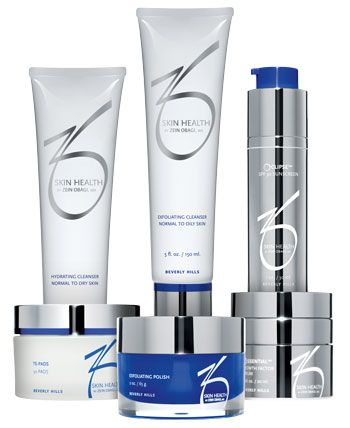 Daily and Preventative solutions.

A wide range of products, regimes, and programs that help maintain the results of therapeutic treatments, and provide effective daily skincare and protection from the environment.

The following ZO Skin Health products are available from Dermacare:
ZO Skin Health offects hydrating cleanser
ZO Skin Health offects exfoliating cleanser
ZO Skin Health offects TE pads
ZO Skin Health offects exfoliating polish
ZO Skin Health correct & conceal acne treatment
ZO Skin Health Ossential daily power defense
ZO Skin Health C bright
ZO Skin Health ossential growth factor serum
ZO Skin Health ossential advanced radical night repair
ZO Skin Health ossential lash enhancing serum
ZO Skin Health ommerse renewal cream
ZO Skin Health ommerse overnight recovery cream
ZO Skin Health oclipse sunscreen and primer spf30
ZO Skin Health Oclipse sunspray SPF50
ZO Skin Health Oclipse smart tone SPF50
ZO Skin Health Sulphur mask
ZO Skin Health olluminate intense eye repair
ZO Skin Health oraser nourishing hand cream
ZO Skin Health corrective hand and body scrub
ZO Skin Health oraser body emulsion plus
ZO Skin Health oraser cellulite control
ZO Skin Health Phase 1 kit
ZO Skin Health Phase 2 kit
ZO Skin Health Phase 3 kit
ZO Skin Health blemish prevention kit



Before and after images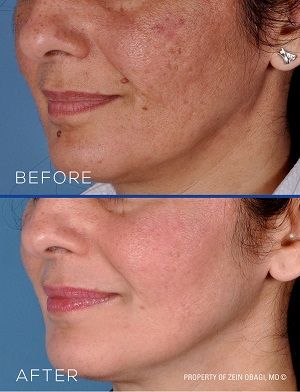 Please Note - ZO SKIN HEALTH & MEDICAL PRODUCTS CANNOT BE SOLD WITHOUT AN APPROPRIATE CONSULTATION AND ADVICE FROM A TRAINED ZO SKIN HEALTH & MEDICAL PROFESSIONAL
There are no products matching the selection.