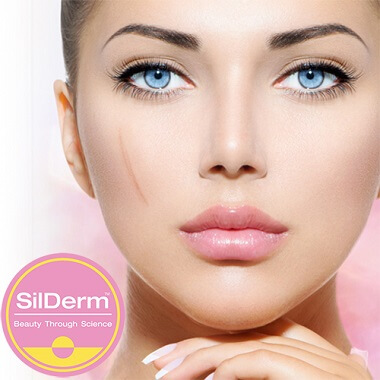 Silderm - Beauty Through Science
SilDerm™ is a new concept in the beauty and aesthetics market. For many years the best kept beauty secrets have been kept in expensive clinics and kept secret by the 'A' List celebrities.
These breakthroughs have been developed by scientists, studied under the most stringent clinical conditions and used by the select few, who knew that they worked because the data proved, beyond doubt that these clinically proven products were effective.

SilDerm Ltd has developed a unique range of products that contain ingredients that have been proven to be effective. Some companies claim to have evidence that their products are effective, but, often, the data does not stand up to scrutiny.

All of the SilDerm™ range has been proven to be effective under the most stringent clinical studies, done by experts in their fields. We will publish all data that is available and give you as much information as you need in order to decide on the right type of product for you.