Rosacea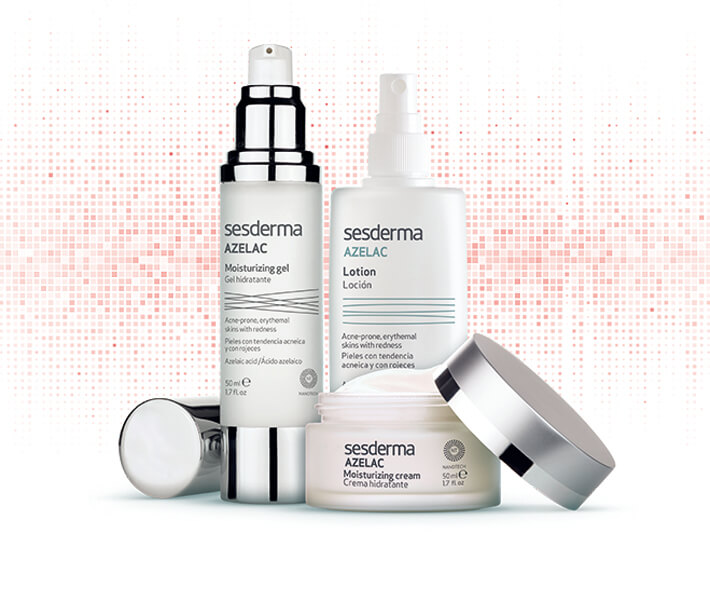 Azelac is an intergral product for the care of sensitive, reactive skin suffering from redness as a result of capillary fragility. It is coadjutant for the dermatological treatment of cuperosis and rosacea.
Rosacea is an inflammatory and chronic skin disorder, characterised by facial redness due to different factors that cause sudden vasodilation and vasoconstriction (such as temperature changes, irritating soaps, strong winds). It is more common in women with fair skin and, although its causes are unknown, it has been associated with certain predisposing factors.

Rosacea has a marked lipid component. Transepidermal dehydration and PH changes are related to the appearance of the ectoparasite Demodex folliculorum. This is concentrated in areas where sebaceous glands and production of fats are abundant since it is capable of degrading long fatty chain acids. Linoleic acid increase the amount of long-chain fatty acids and decreases the inflammatory process.

Diagnosis and correct treatment of rosacea is important as it is the only to provide appropriate treatment. Rosacea can limit quality of life for patients considerably, and if left untreated may cause prolonged skin inflammation or permanent alterations and permanent deformities.