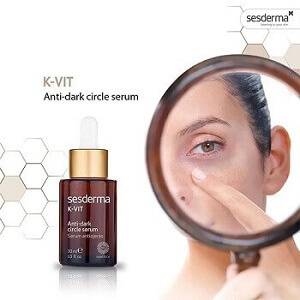 One of our biggest beauty bugbears is dark circles.
what makes them more obvious on some than others is still a mystery. When they develop in the twenties it is usually an inherited characteristic. When they appear from the late thirties onwards it is usually age related.
Two things make the skin here look darker. Firstly, blood vessels and pigment gather in the semi-circular groove beneath the eye, and this gets more obvious over the years as the skin covering it gets thinner. Secondly, loose skin or fat moves downwards over time and gathers in a semicircular ridge, which casts a shadow, making the dark circles look worse.