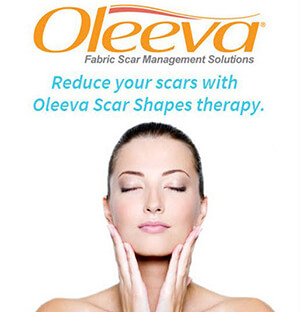 Oleeva® is intended for the prevention or reduction of new or old hypertrophic and keloid scars resulting from general surgical procedures, plastic surgery procedures, traumatic injuries, wounds, burns as well as minor cuts and scrapes that can cause a scar to form.
The Only Scar Fading Products With Silon®

Only Oleeva® scar reduction products feature patented Silon® technology. Silon® blends the best properties of silicone and Teflon®, resulting in unparalleled strength and softness. It's professional-grade technology used by leading burn centers and plastic surgeons.
- Recommended by hospitals and plastic surgeons
- Prevents scar from thickening and raising
- Reduces scar appearance & itching
- No messy gels or pastes
- Reusable for six weeks with simple care
- Completely latex- & drug-free
- Comfortable under everyday clothes
-Made in the USA in an FDA-approved facility 
Special Price

£24.00

Regular Price

£36.99