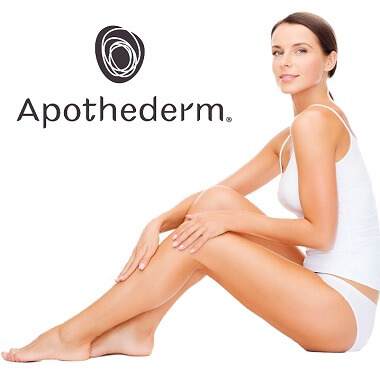 At Apothederm™ we pride ourselves in seeking some of the most technologically advanced ways to topically treat your everyday skin concerns. We deliver high-tech skin care – our effective formulations treat your underlying conditions to restore and maintain the health and appearance of your skin.
For further information please click on the links below:
Apothederm FAQ's
In the Media
Skin care science
Our patented SmartPeptides™ give targeted results – they act as cellular messengers to help stimulate and restore critical functions. All Apothederm products are paraben, phthalate, and fragrance free, and they do not contain pore-clogging or formaldehyde releasing ingredients.