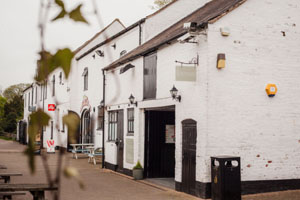 Exceptional Personal Service is our mission!
Dermacare Direct strives to provide superior customer service with the highest level of integrity and this is of paramount importance to us.
We are committed and dedicated to this quest and we want all of our customers to feel confident that they will be receiving the highest quality of service, the best range of skin care products, and expert, professional skin care advice.
We take you - and your skin - seriously, and want to make sure your shopping experience leaves you 100% happy. Every customer gets the VIP treatment at Dermacare Direct to ensure complete personal customer satisfaction!
Customer Care Adele
Should you have any general enquiries, Adele is in charge of our Customer Service Department and she will make sure that all enquiries are dealt with in a welcoming and polite manner.
Should you want to place an order over the phone or if you wanted to know about delivery, Adele will be on hand to help or if she can't help, will pass the enquiry over to the relevant person to enable a speedy resolution.
You can reach Adele at sales@dermacaredirect.co.uk or adele@dermacaredirect.co.uk

Jade
Jade ensures that all orders are processed as soon as possible and that they leave us as soon as possible – usually on the same day that we receive the order from you!
We always go the 'extra mile' to ensure that each customer receives the very best service we can possibly offer and we will try and sort out any problems that occur as soon as we can.
You can email Jade jade@dermacaredirect.co.uk if you have any specific requests. (i.e write instructions of where to leave your parcel for the postman)
Please feel free to leave your comments about our service on our Facebook page and ekomi.
On ekomi you get the chance to win a £25 gift voucher!
Please join us on Facebook - we will be talking about different skin issues, skincare ingredients and so much more every week.
We will pick one topic that will run for the whole week telling you what you want to know and learn about that particular topic. You can find out more about our offers and a chance to enter in our regular competitions to win free products!!!. Our Clinic
Conveniently located in the tranquil South Leicestershire countryside between Stoneygate, Oadby, Evington and Stoughton.
Dermacare Advanced Skincare offers the latest non-invasive skincare treatments to target specific skin concerns such as pigmentation, premature ageing, acne and oily skin, sensitivity and redness, scarring, skin tone and texture.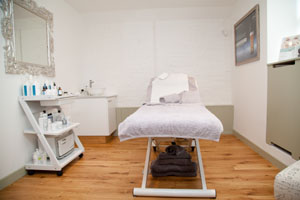 Our advanced skin treatments are results driven using professional Cosmeceutical products to treat common facial skin conditions and contain active ingredients that have been scientifically proven to work.
Our wide range of cosmetic treatments includes advanced facials, peels, Genuine Dermaroller™ and advanced cosmetic treatments.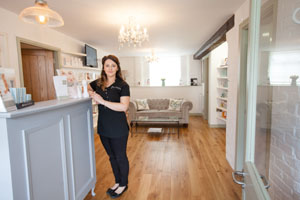 Our team includes Catherine Nurse Practitioner, Steph Aesthetic Practitioner and Kate Aesthetic Practitioner and Clinic Manager.
To enhance your treatment results or if you simply want an effective at-home skincare routine, we can also provide advice on creating a personalised skincare regime, so there is no need to go to High Street department stores for your skincare products anymore. Most High Street cosmetic products are simply ineffective due to a lack of active ingredients in appropriate concentrations.
We ensure all our services and cosmetic solutions for both men and women are individually customised and tailor-made to suit your own particular needs and concerns.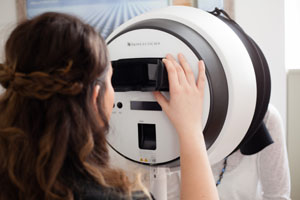 Website :www.dermacaresalon.co.uk
Phone : 0116 2711 55
Cosmeceuticals/Skin Care Products.
We are official stockists and authorised sellers of a wide range of leading cosmeceutical skincare brands, as used in top cosmetic clinics.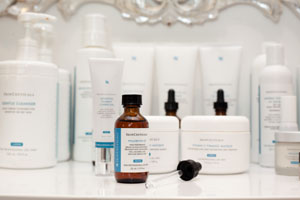 Cosmeceuticals are professional skincare products which bridge the gap between cosmetics and pharmaceuticals. Backed by science, 'cosmeceuticals' provide the most effective and active ingredients for improving the skin and treating skin conditions. They are used by skincare professionals such as dermatologists, cosmetic doctors, nurses and aestheticians in their practices.
Skin can now be effectively prevented from ageing using the correct medically formulated skincare treatments at home. Advice from a skincare professional is essential to ensure proper use of cosmeceuticals and you will receive expert advice from Dermacare Direct. You can be assured that at Dermacare Direct, all our products are genuine and our stock is sourced only from official UK manufacturers and distributors.
Expert Advice.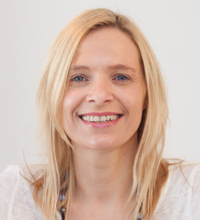 Do you have a question regarding any of the products, or your skin condition? Do you need assistance choosing the right product for your skin type or concern? Would you like a professional and individually tailored skin care program specific to your skin requirements?
Simply ask Andrea for free personal advice, to recommend the right products for your specific skin type or problem or to provide information on how to use any products to ensure they are used properly.
Please email andrea@dermacaredirect.co.uk for free advice or contact her on the advice number 0116 251 4848 (Mon-Fri 9-5pm) Alternately please fill out an online consultation form on the consulting room page.
If you live nearby, Andrea can provide personal face to face consultations at our Leicestershire clinic.
Please leave your comments on our Facebook page and feel free to ask any questions. I am here to help.