iS Clinical's new Tri-Active Exfoliating Masque works to instantly smooth and polish the skin, while helping to minimise pores and reduce the signs of ageing. A combination of botanical enzymes, salicylic acid and eco-friendly micro-beads dramatically improve skin appearance and texture.
The Brazilian Blood Orange Extract is exclusive to the Tri-Active Exfoliating Masque and adds a luxurious aroma as well as antioxidant protection from external factors.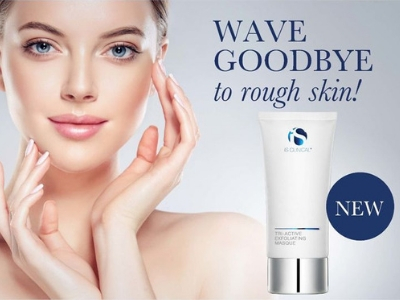 The key ingredients in the masque are;
Cellulose & Vitamin B Microbeads - A natural, organic scrub particle that acts as an exfoliating agent with soothing and repairing properties.
Salicylic Acid 1.5% - Exfoliates the skin and deep-cleans pores without causing inflammation.
Copper PCA 1.0% - Helps firm skin and regulate sebum production. Helps stimulate collagen synthesis.
Papain (Papaya) Enzymes 0.25% - The enzyme papain acts as an exfoliator by dissolving and breaking down the proteins in dead skin.
Bromelain (Pineapple) Enzymes 0.25% - Exfoliating agent that digests the skin's dead proteins (i.e. broken down collagen), exfoliates and helps rebuild collagen.
Brazilian Blood Orange Extract - Provides antioxidant protection and an enhanced sensorial application experience.