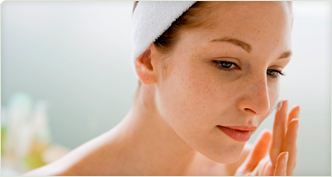 Invest in a good skincare regime

Cosmeceuticals are professional skincare products, which bridge the gap between cosmetics and pharmaceuticals. Backed by science 'cosmeceuticals' provide the most effective active ingredients for improving the skin and treating skin conditions. They are used by skincare professionals, such as dermatologists, cosmetic doctors and nurses and aestheticians, in their practices. Skin can now be very effectively prevented from aging using the correct medically formulated skin care treatments at home. Advice from a skincare professional is recommended.

You may expect cosmeceuticals to be a lot more expensive than over the counter beauty creams, but while some carry a more expensive price tag, others are as affordable as high street products. It is better to invest in a good skincare regime than to spend hundreds on lotions and potions that do not work.

A good skincare regime should be matched to your age, skin type and the problem areas you would like to treat. For younger people, a preventative skincare routine is good to prevent premature ageing and sun damage. If your skin has already started to age, there are a variety of products that can help slow down the ageing process, minimise lines and wrinkles and even out skin tone. If you suffer from a specific skin condition, such as acne or rosacea, a variety of specialist skincare solutions are available.

The most well known anti-aging active ingredients are:

Prevention:
A powerful antioxidant treatment is the first and most important part of effective anti-aging skin care. Antioxidants prevent oxidative attack by reacting with and neutralising harmful particles within the skin called 'free-radicals' that cause premature aging. Antioxidant also have added benefits such as increasing collagen production by the fibroblast cells and inhibiting the formation of abnormal pigmentation.
Sunscreen should be used every day to prevent UV rays from causing skin damage such as loss of elasticity, hyperpigmentation, rough texture, and wrinkles.

Alpha Hydroxy Acids (AHA's) - such as glycolic acid, lactic acid , mandelic acid are known to be extremely effective in increasing skin exfoliation & cell turnover increasing Collagen and elastin production. AHA's have the added advantages of renewing the outer layer of dead skin cells by causing excess dead cell layers to be shed, increasing the level of hydration of the skin and reducing the appearance of abnormal pigmentation.

Beta-Hydroxy Acid – BHA (Salicylic Acid) Are used in many products to treat acne. It penetrates pores and reduces blackheads and whiteheads, with less irritation than may occur with alpha hydroxy acids. Like AHAs, salicylic acid exfoliates the skin, which can reduce signs of aging. If you are allergic to salicylates (found in aspirin) or pregnant you shouldn't use salicylic acid.

Retinol (Vitamin A) - known to dramatically improve the overall appearance of the skin by increasing skin and collagen production at a cellular level, can improve a wide range of skin conditions, including signs of sun damage and aging and acne.

As we age our skin can become dry and dehydrated because of the natural oil (sebum) production and natural hyaluronic acid production in our skin dramatically diminishes Sometimes, skin may be genetically dry, with naturally low levels of oil production and therefore will need extra help from a much younger age. You can find many products which contain hyaluronic acid an effective moisturising agent helping the skin retain moisture. Some of these types of products also have other beneficial ingredients.

Topical growth factors and Copper peptide are the latest trend in skin care.
Growth Factorswhen applied topically to aging skin can speed cell turnover, increase skin thickness, and restore luminosity. Natural growth factors like TGF can stimulate stem cells to damaged areas to reproduce and provide the necessary boost to repair the damaged cells, which results in new tissue and a decrease in the appearance of fine lines and wrinkles.
Clinical studies have demonstrated the many benefits of GHK Copper peptide Complex including decreased skin blotchness, decreased fine lines and wrinkles and an increase in skin firmness and tone - all without irritation!

The cosmeceutical Brands
Many of the different Cosmeceutical ranges vary in prices. When choosing your brand of products make sure it's within your budget, there is no point using a brand for a few months, then stopping it after you have seen results. You do need to recognise that the regime must be carried through - it is not a quick fix.

Jan Marini Skin Research (JMSR) is a leading manufacturer of medically validated skin care and research led products. The range of Jan Marini Skin Research's product offering is vast enough to contain products designed to address virtually all common skin issues and circumstances. Jan Marini products are often featured in the media for its high-level performance and popularity, and well respected by many of the celebs. She has dedicated over thirty years of research and development of her product line. Jan Marini has created her fantastic skin care preparations with the help of some of the leading scientists and physicians in the world. The formulas by Jan Marini have also been the pioneers in their area; she was the first to develop and market glycolic acid for smoother and better textured skin as well as a Vitamin C serum stable enough to be used topically on the skin. So it's not surprising that the most popular lines are the bioglycolic and c-esta line.The Bioglycolic line are great resurfacing products for acne, acne scarring, blackheads, whiteheads, skintone and pores. All of Jan Marini's skin products focus in on a five-step skin care regimen. These steps are: cleanse, resurface, rejuvenate, prevent and hydrate. Jan Marini believes that, by acknowledging all of these topical steps, a user will achieve a higher quality of skin care.

Skinceuticals skincare products provide the fundamental elements of a skin care regimen: correction, protection, and prevention. SkinCeuticals' anti-aging, anti-wrinkle, and acne-treating professional skin care products are designed, formulated, and tested for maximum effectiveness. Their advanced skincare backed by science has earned them a strong reputation with the medical community worldwide. Skinceuticals are best known for their super antioxidant serums, providing the most advanced protection from environmental aging. SkinCeuticals products can rejuvenate and beautify your skin by correcting skin imperfections and damage, protecting your healthy skin, and preventing future skin damage.

The SkinMedica product line delivers results as dramatic as the science behind the products. Committed to the research and development of the latest technology for the enhancement of skin care by physicians and dermatologists. There scientifically proven recovery compounds include essential ingredients ranging from vitamins C and E to retinol to TNS®, a patented blend of growth factors, soluble collagen, antioxidants and matrix proteins. Formulated to improve elasticity, reduce wrinkle depth, minimize fine lines, enhance skin texture, decrease age spots and improve acne scar appearance. Company's biggest success and still best seller is SkinMedica TNS Recovery Complex.

Neova professional skin care products provide anti-aging treatment based on patented Copper Peptide Therapy. Research has shown that copper plays an important role in producing collagen, glycosaminoglycans (GAGs), and elastin – the building blocks of skin cells. It also has important anti-oxidative properties and improves the skin's ability to repair itself. Neova®'s complete line of cleansers, moisturizers, masks, and lotions can reduce the appearance of wrinkles and restore skin's youthful vitality and healthful glow.

Priori Advanced AHA Cosmeceuticals – Uses a LCA Complex, a unique combination of lactic acid and multiple essential skin antioxidant vitamins A, C, E & Pro-A, all vital to proper skin cell renewal rates. Providing improved skin moisturisation and exfoliation leading to "normalised" skin function and better skin health and return the skin to more youthful healthy appearance.
Priori Coffeeberry Natureceutics - Anti aging skin therapy using nature's most potent botanical. Offers an all natural alternative delivering optimum anti-aging efficacy and doesn't compromise on results. CoffeeBerry delivers superb anti-aging benefits including a visible reduction in fine lines and wrinkles and a dramatic reduction and evening of irregular skin tones.
Priori Idebenone complex superceuticals - The Most Powerful Anti-Aging Antioxidant Idebenone is a respiratory chain antioxidant, a totally new kind of antioxidant, which can correct the signs of aging and also offers the highest protection against harmful environmental free radical stress with an Environmental Protection Factor of EPF 95, the highest rating of all antioxidants tested.

NeoStrata products improve the visible signs of aging or sun-damaged skin and treat various dermatological conditions including acne, dry skin and hyperpigmentation. NeoStrata products are formulated with AHAs (alpha hydroxyl acids), PHAs (polyhydroxy acids) and Bionic PHAs (lactobionic acids). They encourage the skin to shed its dead cell surface(exfoliation), resulting in healthier, smoother, clearer, more radiant skin. The AHAs and PHAs with antioxidant properties provide help with repairing past damage as well as helping to prevent future skin damage. These products contain various concentrations of AHA and PHA ingredients as well as sunscreens (SPF), lightening or anti-acne agents so that the appropriate therapy can be matched to any skin type or condition. Polyhydroxy Acids are Alpha Hydroxy Acids with multiple (i.e., poly) hydroxy groups on the molecule. The additional hydroxys attract water making PHA compounds more hydrating and moisturising than conventional AHAs. PHA compounds are also antioxidant chelators that have been found to be gentle to skin without the stinging and burning that may accompany AHA use on sensitive skin.

Medik8 is the British skin research company pioneering cosmeceutical technologies to make the most effective ingredients suitable for even the most sensitive skin, yet crucially without compromising efficacy. Medik8 cosmeceuticals may be used by everyone. Apart from being kinder to the skin, it turns out this new technology is kinder to the planet too. That's why Medik8 is known as the 'Green Cosmeceutical' brand. With the use of it's revolutionary antioxidant, vitamin c, retinol, and other cutting edge skin care products, Medik8 can help rejuvenate your skin and prevent further damage. The latest antioxidant and peptide technologies, as well as the use of high doses of scientifically proven botanical extracts is the foundation to an innovative collection of treatments formulated to restore skin back to it's youthfulness as well as target conditions such as acne, hyperpigmentation, and skin redness.

Agera® Rx is a comprehensive range of active skin care products and includes anti-ageing, anti-pigmentary and acne treatments that work together to produce visible results. Agera Rx anti-ageing skincare has been scientifically proven to penetrate and stimulate the skin for rapid, visible results. Containing powerful antioxidants protect against free radical damage, while retinols of varying strengths smooth away fine lines and wrinkles. Growth factor peptides, available exclusively in Agera Rx, help to control the skin's internal ageing process while restoring and maintaining its thickness and resilience. Agera Rx skincare is formulated using tiny particles called bioemulsions that encapsulate these powerful anti-ageing ingredients and ensure their penetration into the deepest layers of the skin.

Mene & Moy products uses High concentrations of vitamin C and fruit acids - AHA's (phytic acid and glycolic acid) are combined with soothing vitamins E and A, camomile, bisabolol and other active ingredients to achieve well tolerated highly effective anti-ageing skin creams. The mene&moy anti-ageing program considerably enhances the synthesis of collagen, elastin and hyaluronic acid and providing exfoliation to give firmer skin and an even skin-tone. As a result, your skin regains its natural defences to combat the effects of UV radiation, pollution and the passing of time.

Dermatologists and surgeons specialised in facial rejuvenation wanted to offer technologically advanced skin care products for their patients to accompany their medical and cosmetic procedures. The DermaCeutic range focuses on the three essential areas of skin rejuvenation: Protection, Stimulation & Repair. Dermaceutic contains an original combination of active ingredients at unequalled concentrations, resulting in a luminous complexion and firmer, smoother skin.

AesthetiCare products are specifically designed for skin rejuvenation and repair, daily anti-ageing use, for the resolution of specific skin problems and for use pre and post aesthetic procedures.
The Flavo-C range anti-ageing range - contains Vitamin C (Ascorbic Acid), the skin's most effective natural anti-oxidant. It is essential for photo-damage repair and for the formation and stabilisation of collagen.
The Endocare skincare range's unique SCA Biorepair Technology. SCA has been shown to; increase the number and activity of fibroblasts (the skin's generators of collagen, elastin and hyaluronic acid), build the underlying architecture of the skin and provide anti-oxidant activity against skin damaging free radicals The Endocare skincare range uses differing concentrations (Repair Index) of SCA Biorepair Technology in elegant formulations designed for specific areas and treatment needs. Regular and combined use of the range will regenerate the skin and reduce the visible signs of ageing and photo-damage.

Theraderm was developed by a plastic surgeon, and designed to be simple, healthly, rejuvenating and pure. Theraderm products can reveal your skin's true potential and will leave your skin radiant. They will help to address signs of ageing, such as pigmentation, lines & wrinkles and a dull complexion. The Theraderm Skin Health Renewal System incorporates four products specially designed and formulated to assist your skin in four specific critical areas of skin health needs. The Theraderm Skin Health System contains the Theraderm Cleansing Wash, Fruit Acid Exfoliant, OPC Reparative Gel and a Facial Moisturiser.

Restylane skincare combines balanced hydration and a healthy and protective skin barrier in an innovative skincare range. All products, with the exception of the cleanser, contain a unique form of Stabilized Hyaluronic Acid produced by patented, and proven NASHA™ technology, which has been embedded into a very special lipid network.This unique combination provides your skin with proven protection and added hydration leaving it looking radiant and feeling silky smooth.